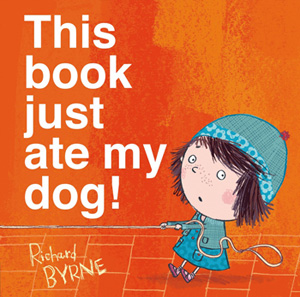 ISBN: 9781627790710
The Little Sprouts at Thorntree Preparatory School this week during Book Club Hour couldn't understand why Zorb said that he suddenly was scared of books! He then brought a book every week, and he loved sharing it with them! He told them about this SCARY book he read… a book that actually ate things… and that's what made him change his mind!
Bella took her dog for a stroll, when suddenly her dog disappeared! When her friend Ben tried to investigate, he too disappeared into the middle of the book! The Dog Rescue team, the Fire Brigade, AND the Police arrived at the scene to try and help… but they all disappeared into the belly of the book! Will Bella be able to sort this out by herself? Whatever would she do? But it is up to the reader to save the day!
This is a funny, engaging, interactive picture book! The kiddies were intrigued about what happened to all the characters in the story, and they were relieved at the simple solution to this huge problem! With a tender hug they reassured Zorb that he certainly had nothing to be scared about, even if the book did swallow him, because a brilliant reader would always help him out!