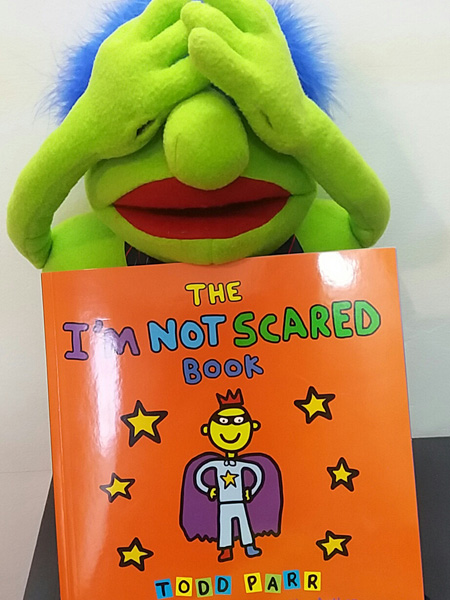 ISBN: 9780316431989
Children get scared of things sometimes for no apparent reason. In this lovely book, Todd Parr brings home to the reader that we all get scared of something sometimes, but every "bad" situation can be overturned into something good.
If you're scared of the dark, turn on a night light; if you're scared of what's under your bed, clear it out – you might find some long lost treasures; if you're scared of getting lost, stay close to Mommy (or Daddy)!
Todd Parr's bright and lively illustrations and simple words are appealing to all preschoolers, and this picture book certainly measures up, as all his other work does!
Zorb was scared of "finishing all the sweeties and ice-creams", so there won't be any more to eat; he was scared of drinking all the juice and there'd be nothing left, he was scared of not having enough time to play… but the Little Sprouts (Gr R &RR) at Thorntree Preparatory School quickly corrected him and explained that that was not the type of fear we were talking about! We were talking about fearing what's under our bed, or being afraid of the dark, or being scared on the first day of school!
The students related to the situations mentioned in The I'm not scared book – in which they've found themselves before, like breaking something and being scared of the consequences, or being scared when there's a family fight. But most of them realized the relief they experienced when they helped fixing things they broke, saying sorry and hugging again, or finding that monsters don't really exist and can only be our imagination.
This book offers a good starting point for conversation about feelings of fear with little ones and comes highly recommended.