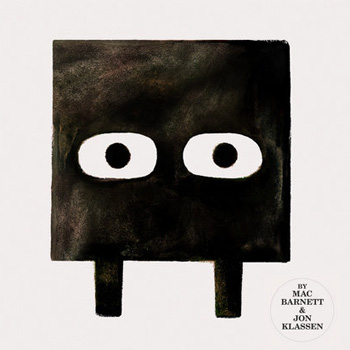 ISBN: 9781406382921
The second in the shapes trilogy, this picture book introduces the reader to a day (or two) in the life of Square. Square is a really hard worker! He pushes builders out of the cave, up the hill, and onto the pile. Every day. His friend, Circle, comes floating by and mistakes his hard work for a work of art and immediately requests a sculpture of her own! Square (sort of) agrees to make it for her, even though he doesn't have a clue how he's going to get it right. He works through the rain until nightfall, when he realizes his "sculpture" of Circle was only a pile of rubble. Feeling like a failure, he goes to sleep… What will Circle think about his work of art?
It is an insightful picture book that introduces point of view, and opens a discussion about frustration, which is what the Baby and Little Sprouts spoke about during our Book Club Hour at Thorntree Preparatory School this week! All the little hands were in the air after Zorp asked them who has ever felt frustrated before – when trying things just don't work out the way we want them to! So they learned some conscious breathing techniques to help them manage their feelings, and which we all should include as part of our day, just like other healthy habits such as brushing our teeth, saying "please" and "thank you", or cleaning up after ourselves are part of our day!
The kids first had some fun with Zorp when he didn't know his shapes! Zorp quickly learned that these kiddies are really smart, and that he has to up his game if he thinks he's going to trick them!