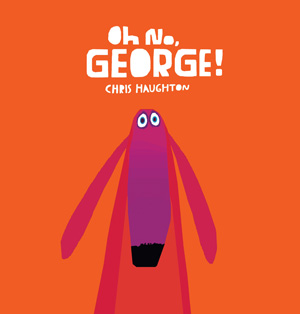 ISBN: 9781406344769
George, a lovely pet dog, wants to be good, and he promises to be good when his owner is out… and he really tries very hard… but the temptation for impulsive responses is just too big! When he sees a cake, it has to be eaten… the cat has to be chased, and the garden needs to be dug up! But he feels really, really bad when Harris asks him about the mess he made! Harris is very forgiving and takes George out for a walk in the park. Will George be able to withstand his natural instincts here?
This was the story at our Kids Book Club Infant and Toddler Story Time this week! The kiddies learned all about how to answer YES and how to answer NO to questions, while listening to Oh, No, George! – a beautiful story about forgiveness and friendship with Man's best friend!
After the story, we had a lot of fun creating our own colourful pictures of George!