BREAKING NEWS – MISSING ALIEN!
It was a very unfortunate event at Book Club Hour today! The Baby and Little Sprouts at Thorntree Preparatory School were shocked to find out that Zorp was missing! They really tried hard to think what could've happened to him – some suggested that other aliens might have snatched him, or that he might have been misplaced, or that he might've decided to go home! But nobody knows what really happened to Zorp…
On that note, we read a book about being lost… and found… One learner was convinced he saw Zorp's footprints at his home, and would report back after searching for him. In the meanwhile…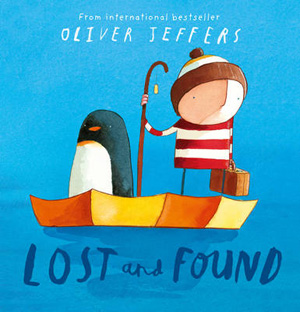 Lost and Found by Oliver Jeffers (ISBN: 9780007150366)
A boy finds a penguin at his door. He misunderstands the penguin's sadness and tries his level best to get him back home. In the meanwhile, the penguin helps the boy with everything. He follows him around. He listens to every word he says. He helps him build a boat. When they reached the South Pole, "the boy was delighted, but the penguin said nothing", and it looked sadder than ever… when suddenly the boy realized that the penguin wasn't lost to start off with, it was just lonely! Would the boy find the penguin again? Would they be friends again?
This is a lovely picture book by Northern Irish artist/author/illustrator Oliver Jeffers, about true friends and friendship and what it entails being a good friend…