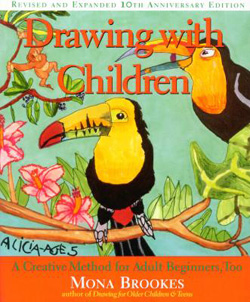 As part of my son's 6th Grade Curriculum, we're tackling Drawing with Children by Mona Brookes, and I compiled some simple lessons from the book for three drawing lessons per week.
The practice files can be downloaded from http://donnayoung.org/art/draw-w-children-l1.htm, and I take no credit whatsoever for them:
Download my files from here:
Drawing with children – Outline
Drawing with children – Lesson Plans
In our drawing time
the-5-basic-elements-of-shape
My 5 Elements of Shape
Line Exercises
Lines
Creating flat, textured or shaded areas

This forms part of our 6th Grade Curriculum. Download more resources here.