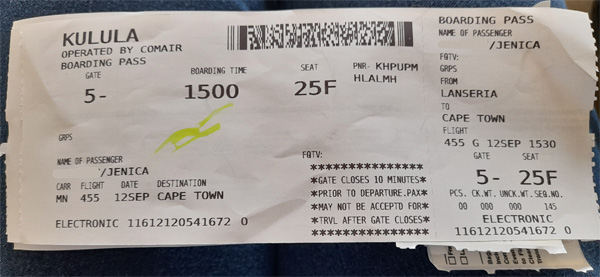 If anyone has ever been in business, they would understand my gratitude to my employer (Helyn – at Thorntree Preparatory School) when she offered me a space to join the Cape Tour with Grade 6 and 7 learners this year! Miserable and unethical clients who do not pay on time, or conveniently "forget" to pay, or just openly refuse to honour their part of a business transaction have caused our (personal) IT business to take a serious "dive" financially over the last 20-somewhat years. This, together with dedication to support our loyal customers, have caused my husband and I not to be able to go away on holiday for years on end. Eventually it becomes a way of living, and holiday is no longer an option to consider. But having been challenged by my very open-minded employer, and given the opportunities I have over the past 2 years, my heart jumped out of its cage when I learned I could accompany the learners and teachers on this tour! I immediately agreed to go!
I knew it wouldn't be a holiday as such, because it was a school tour, after all, where 25 learners would have to be accounted for, looked after, disciplined if necessary, but it would provide the break I've been needing from my daily rut. A change is as good as a holiday, so even though duty called, I could experience it in a different setting, observe the learners (and colleagues) in their natural state of enjoyment (or boredom), and utterly enjoy the scenery myself – what more could a person wish for?!
So, without further adieu, let me describe how awesome this trip was!

Day 1 – Sunday, 12 September 2021
Even though our bus was to leave from school only at 9:30am, some students were really excited and wanted to know if they could be at school already at 7:00am! I didn't mind those messages coming through on our WhatsApp group, though, because I myself was very excited and the kids' excitement only added to the whole feel! We had to hold our horses, but when another student messaged and said "Ma'am, the bus is already at school", I couldn't NOT be there any longer, I had to go – what was an hour and a half's wait anyway?!
But time flew as we did the last of the preparations to get everyone sorted – ribbons tied to our luggage, weighing it all one last time, and getting it (and the learners) on the bus. Energy was running high amongst learners and parents alike, and it warmed my heart to experience the goodbyes some of these kids received!
And in the blink of an eye, we set off to new adventures…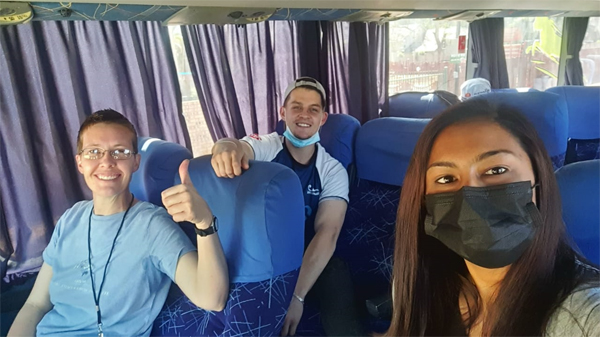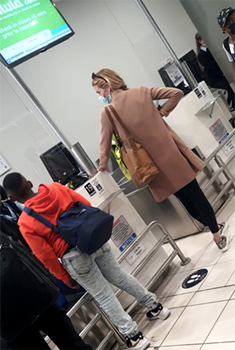 Our principal, Helyn's main concern was "to get everyone on the plane". I was so grateful she kept her word to be at the airport to see us off, it provided a huge comfort because she had travelled before, knew what to expect and how to handle things, and didn't take nonsense from anyone! And because of this, and Nabeela's extraordinary organizational skills, we went through Kulula's system relatively seamlessly.
I was fortunate enough to have the window seat on this flight, so I could take some really cool photographs! I developed a new appreciation for Creation and Nature, as we were soaring above the clouds and it changed as we progressed on our journey – how amazing it was being so high above the surface of the Earth!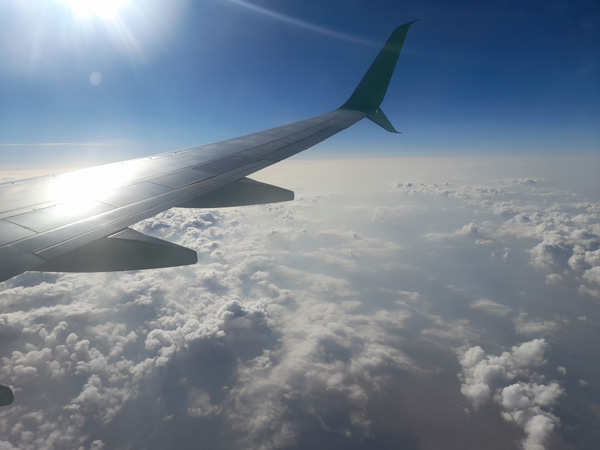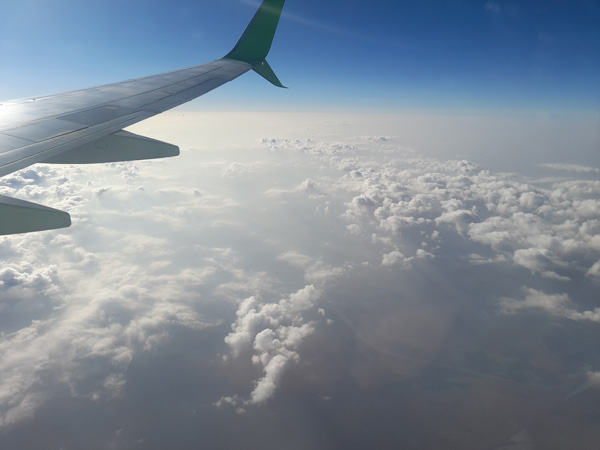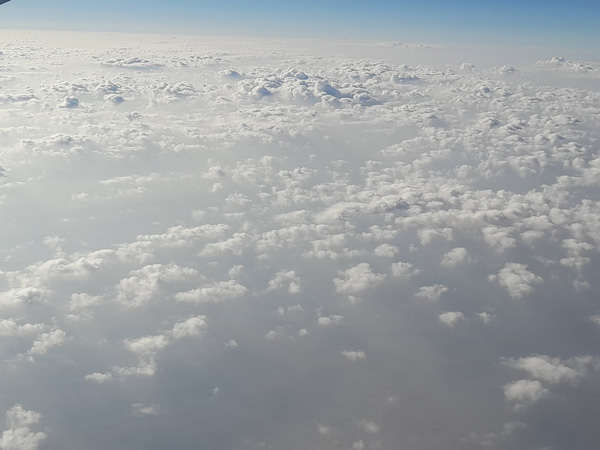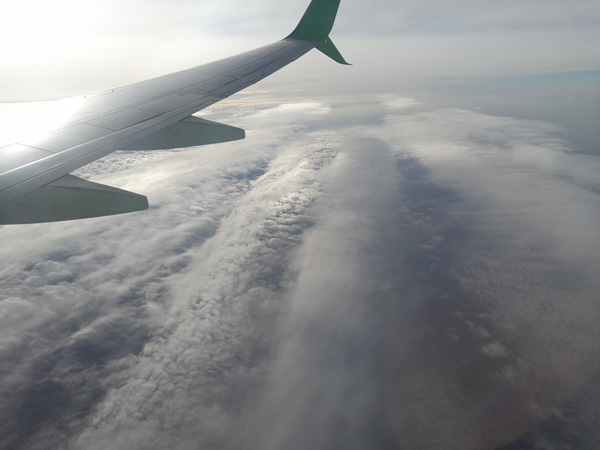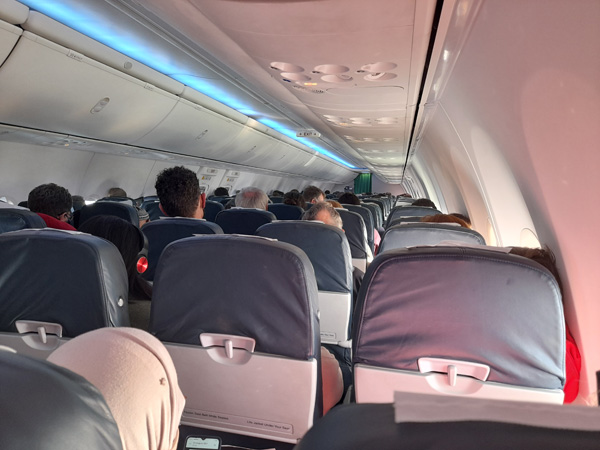 The flight was short-lived compared to the bus ride, and once again I was grateful to land in the hands of Mr. Andrew, our more-than-capable tour guide from Cape Africa Tours, who waited for us on the Airport in Cape Town, making sure we got on the tour bus to take us to the hotel (The Southern Sun Cullinan Hotel at the Waterfront) we would stay at for the next few nights.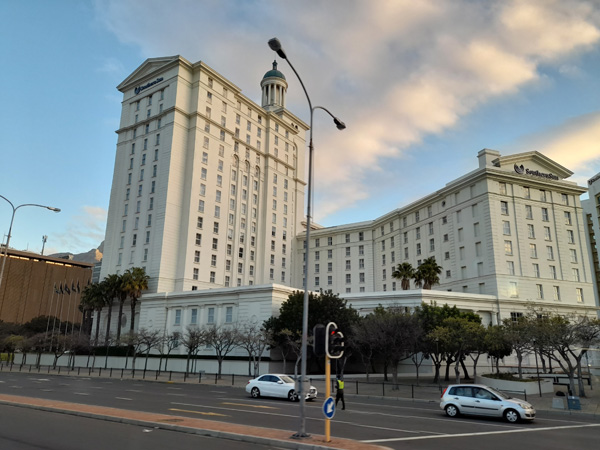 I didn't know it at the time, but I made some new connections with a few of my students that night when tucking them in. They were clearly overwhelmed and a tiny bit of homesick started to set in, so a personal check up and loving touch (and a kiss on the forehead) meant the world to them as they drifted off to sleep. In retrospect, I can understand this now. I was taking all my cues from Nabeela – having been rejected so many times when showing love and care before, and not being sure of what was acceptable practice as teacher (especially during Covid **roll eyes), and fear of judgment and further rejection – but if this was what she was doing, surely I could do it too! This proved itself when, later in the week, when the students really became homesick, I hugged my "Kriekie" and his "twin", and he wouldn't let go for a while, and when my special Ed student held my hand when crossing the road! I live for moments like these!
The view from our hotel room on the 5th floor was amazing! So many lights, so much busy-ness in the streets, yet an overwhelming serenity. Everything was in its place – complimentary water, coffee, tea, milk and cookies, perfectly made beds… and oh those beds!!! I secretly vowed to get one of those one day! (Simmons – absolutely worth the cost!)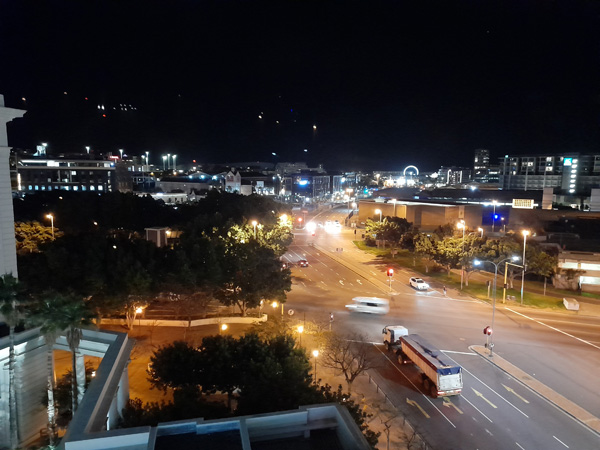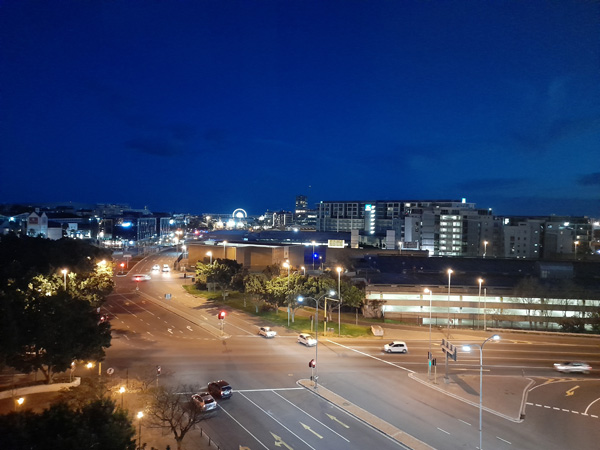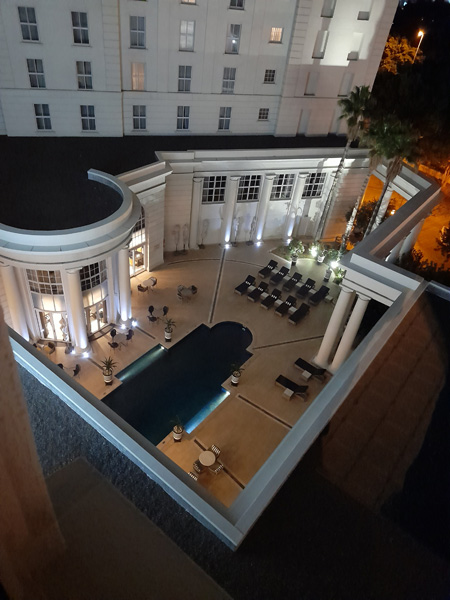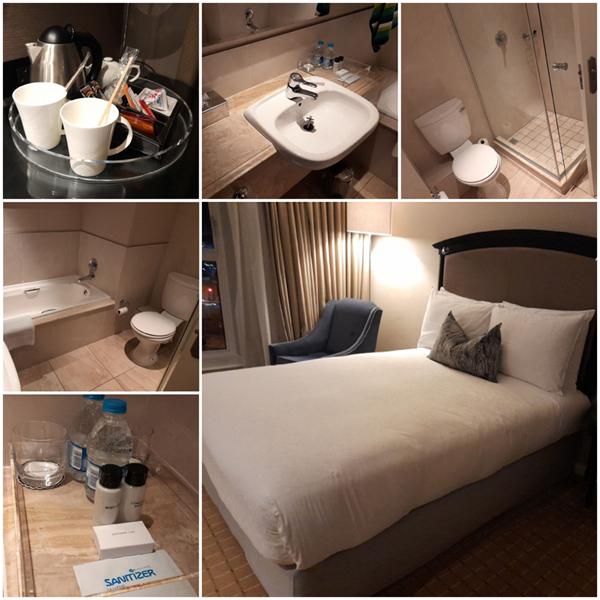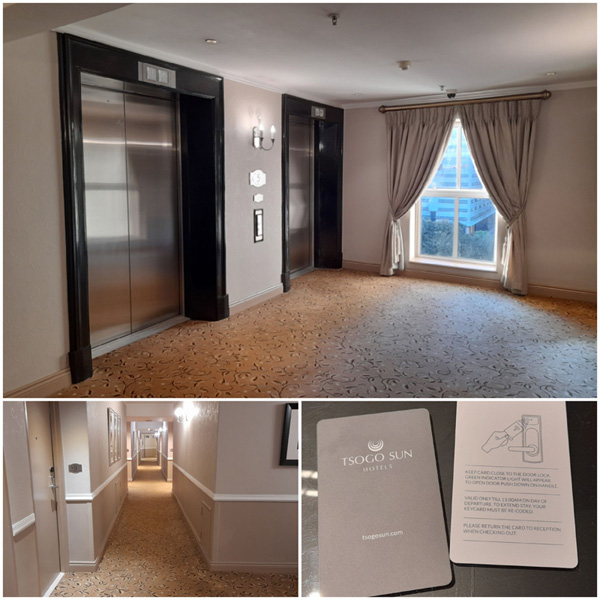 * * * * * * * * * *

Day 2 – Monday, 13 September 2021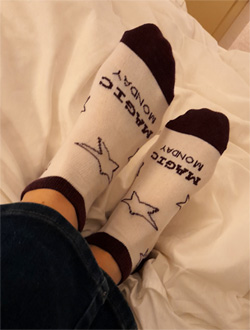 On Monday morning I put on my socks, only to find it had written on it "Magic Monday"… and did the day live up to this prediction? Sure it did! And it started with a really good gourmet breakfast!
There was food everywhere – anything you might think of – freshly prepared cooked food, cereal if you wish, fresh fruit – and the weirdest of all, served by qualified chefs! (I'm not used to being served!! – and that with a smile… absolutely amazing!)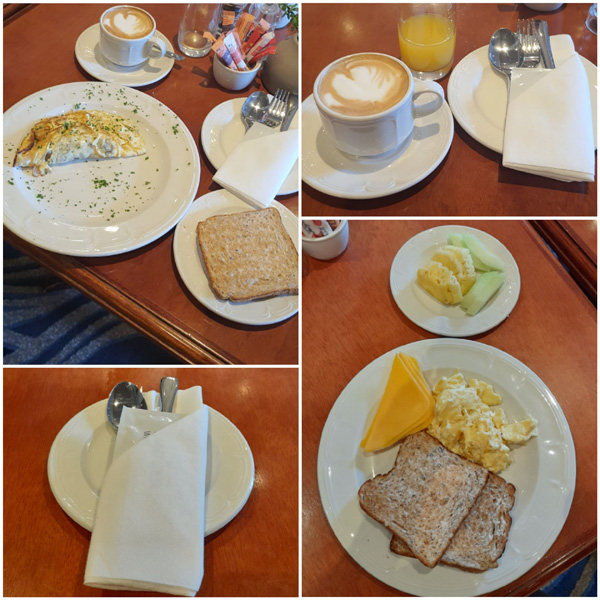 After breakfast, we took the bus to the "Table Mountain Aerial Cableway" to ride a cable car up to the top of Table Mountain, which, by the way, is recognized as one of the seven most wonderful natural sites worldwide! The wind was something else, though! Cold is cold, but THAT was a piercing cold wind that drove into the inner depths of our ears. Most of us purchased a beanie to try to keep the cold out and get rid of the ear pain.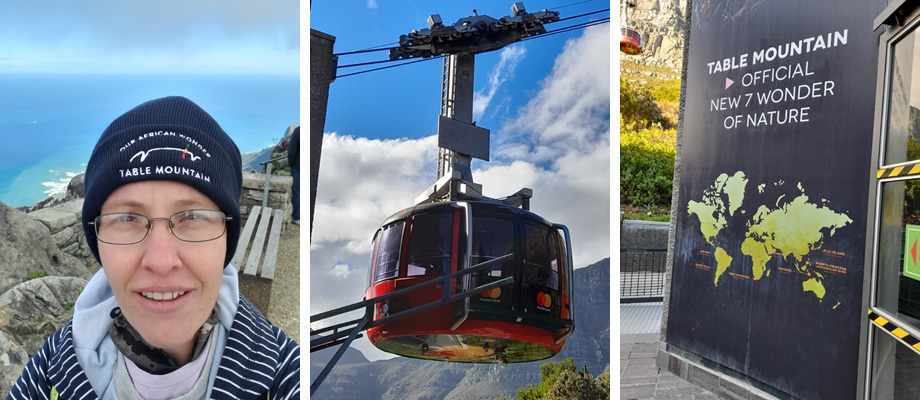 The view from the top was spectacular, though! And the cable car ride itself was fantastic – it had a rotating floor, so without moving individually, everyone gets a chance to peek out over the scenery and feel the fresh air through the open window.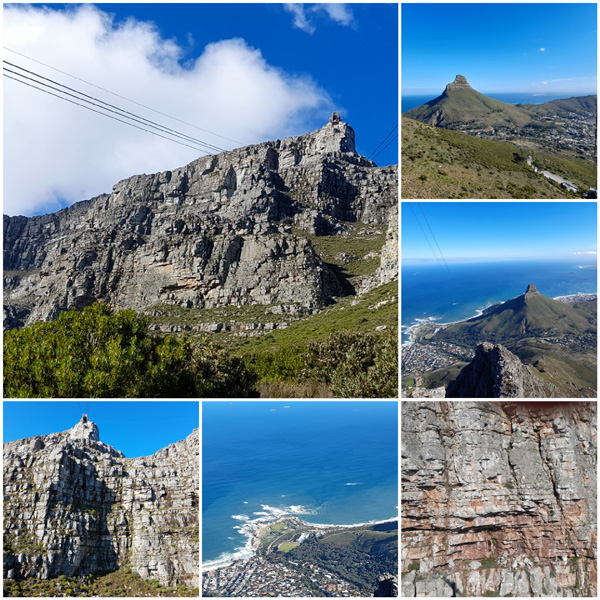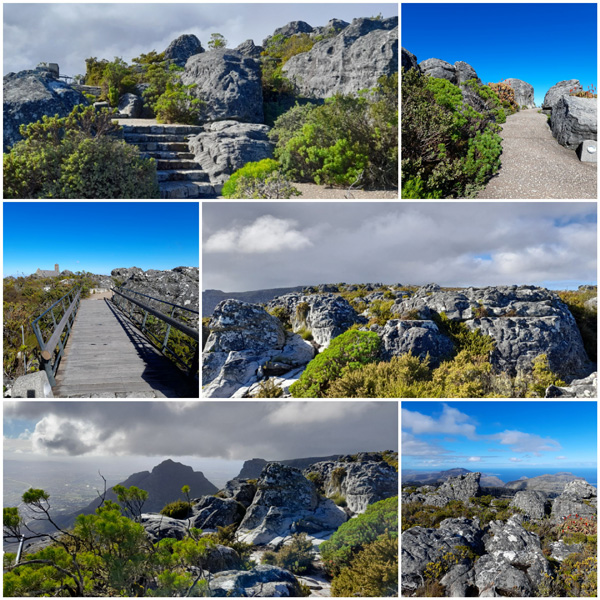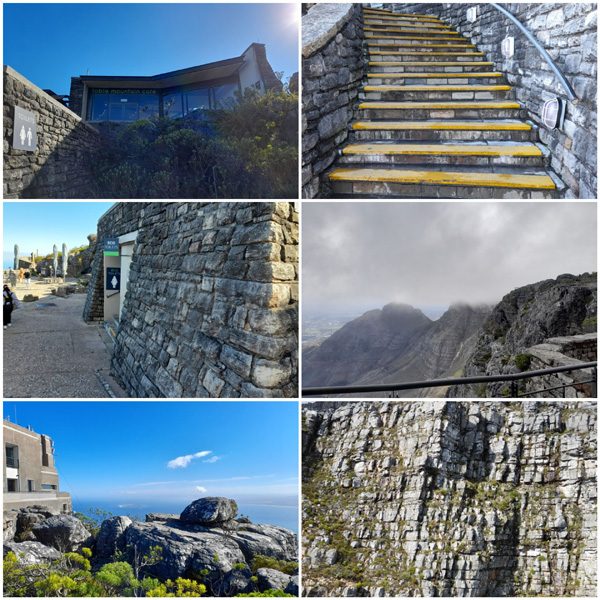 From here, we went on to the Two Oceans Aquarium. This was like a dream come true for me, because I always wanted to visit a place like this. Needless to say when the Grade 7's started with "are we done yet", I felt a little irritated because I was sincerely and utterly enjoying all the exhibits. It brought back so many memories from when I was teaching my son Grade 2 and we wrapped his whole curriculum around the oceans and the creatures that inhabit it, following Apologia's Young Explorer series – Exploring Creation with Zoology 2 curriculum. I would've loved to see more sharks though (since they are my absolute favourite), but seeing such a variety of sea creatures in person kind of made up for the lack of sharks. I so wished I could spend a whole day or three in that aquarium, and learn more about it all. After all this time I still feel it could be quite an experience being a marine biologist!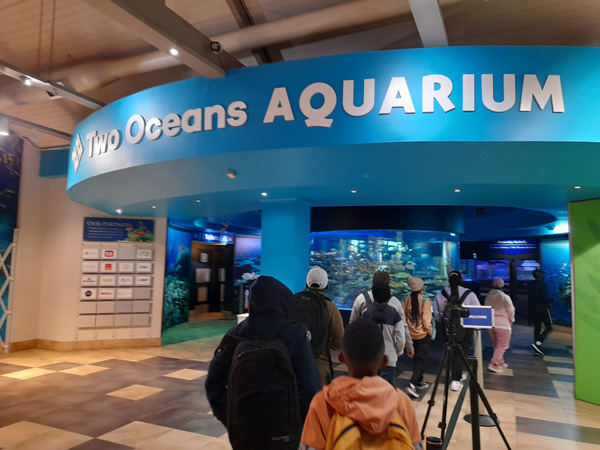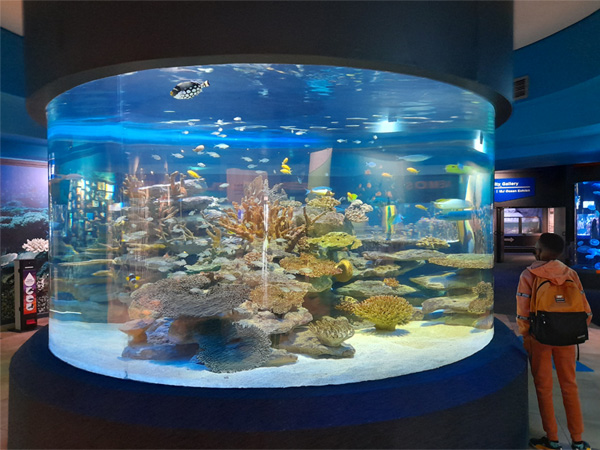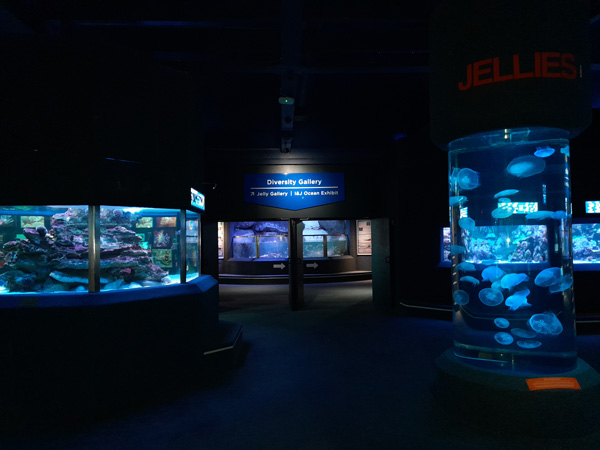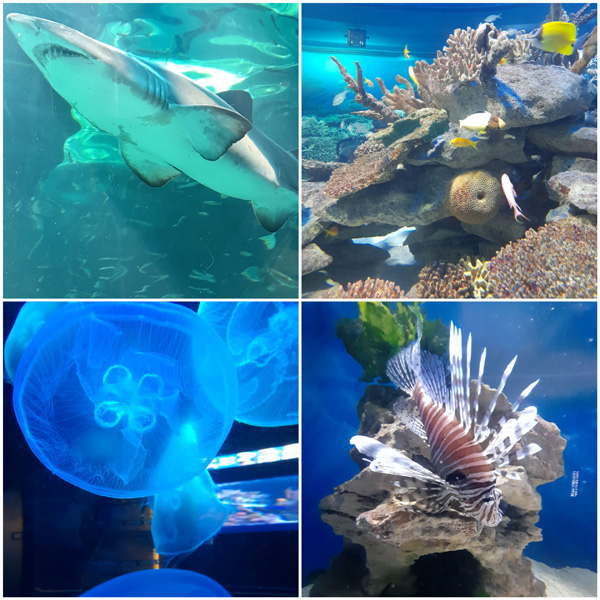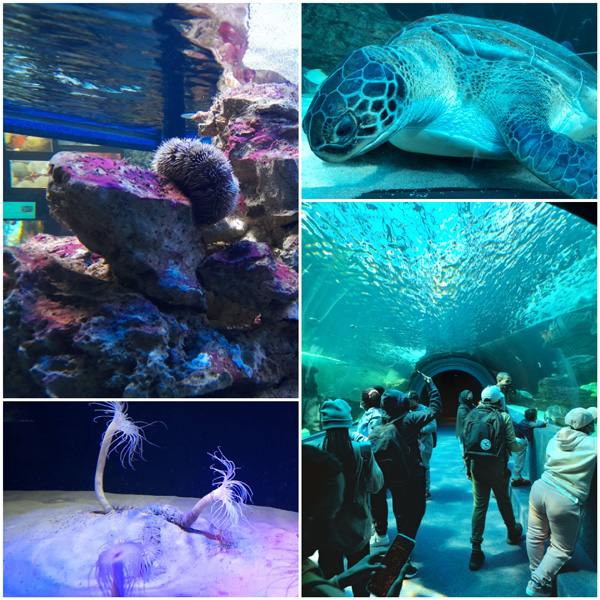 After exploring the aquarium, we were taken to a very informative information session about rock pools. I found myself wishing to be a teacher like the person who was giving the lecture – she was very interactive, captured (well, at least my) our attention, had so much energy, and her subject knowledge was phenomenal! She was also being evaluated during that session, but I guess she passed with flying colours! She even managed to get a response out of non-responsive students (especially after all that prior excitement). I thought she did her job very well.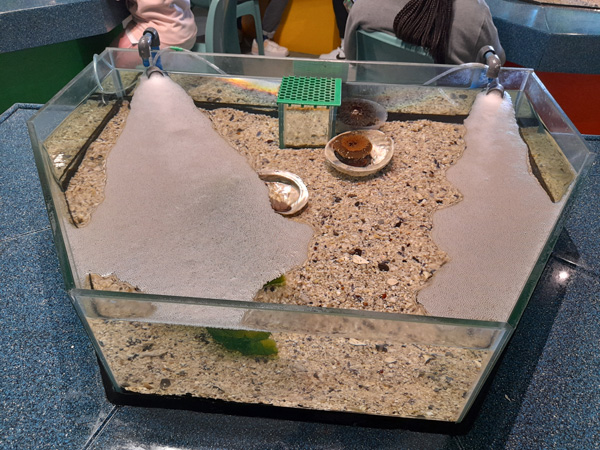 We then decided to take the kids to the beach. Oh goodness, was that a mistake! What were we thinking – windy day, ice cold water – they'll be okay, they're only allowed to "dip their toes"! Yeah right! They are kids! It's not going to stay with dipped toes! It took all of 3 minutes to have all of them soaking wet in sea water – with no dry clothes at hand. Needless to say this was the reason we did not return to the beach during the rest of the trip – we did not need to sit with more sore throats and painful ears, and paired with physical symptoms, homesickness – because "mom's not here to pamper me"! Although I would've loved to sit on that beach for 5 days at a stretch!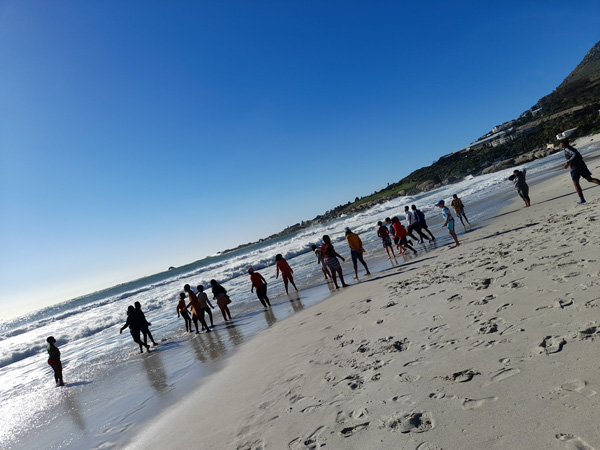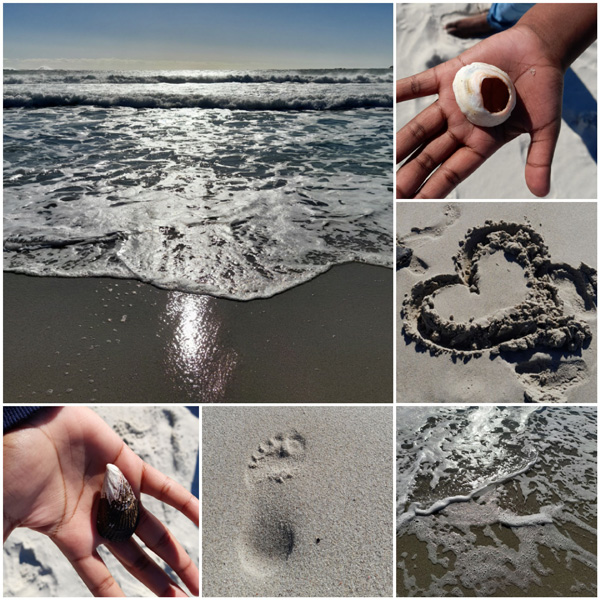 I think that is the worst of the whole trip for me – everything was so rushed! Understandable, since it was supposed to be an educational school tour, but man, if everybody could just stop to smell the roses!

* * * * * * * * * *

Day 3 – Tuesday, 14 September 2021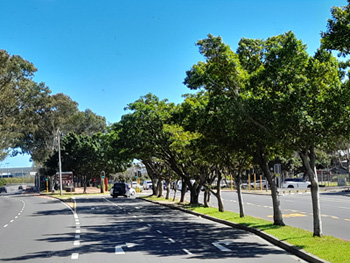 One thing that was absolutely remarkable on this tour, was the clean streets and whole roads. This contributed to an amazing openness, beauty, bliss. It feels like people care about their surroundings, and I'm sure that is what draws people to Cape Town.

We took a rather long (bus) drive, almost an hour, to Hout Bay where we boarded the Drumbeat II, a 21m vessel constructed entirely out of marine grade aluminium, to visit Duiker Island to view a colony of Cape Fur Seals. The waves were rather big, and there certainly was a time we all thought the Drumbeat II would be flipped on its side! But I enjoyed the water – man I love the water! The cruise took just over 40 minutes, but it was enough to make most of us (very) seasick!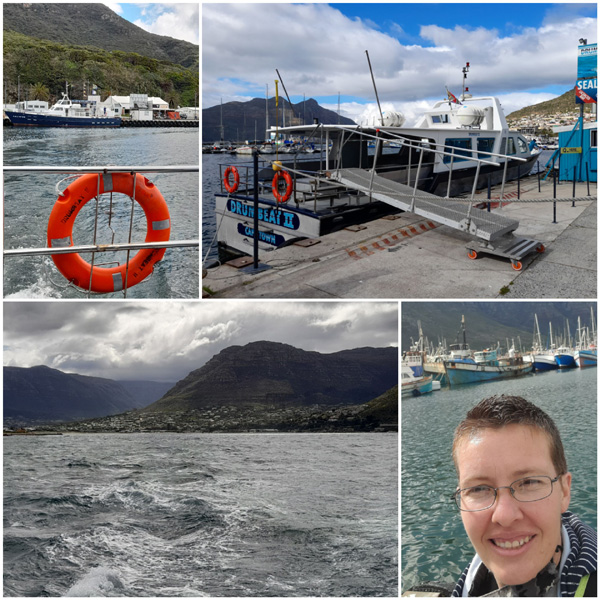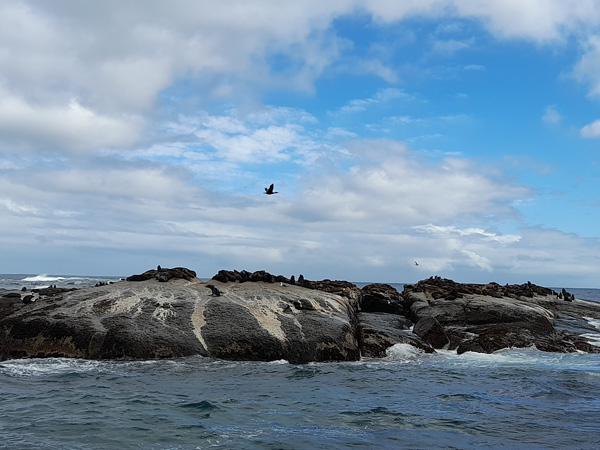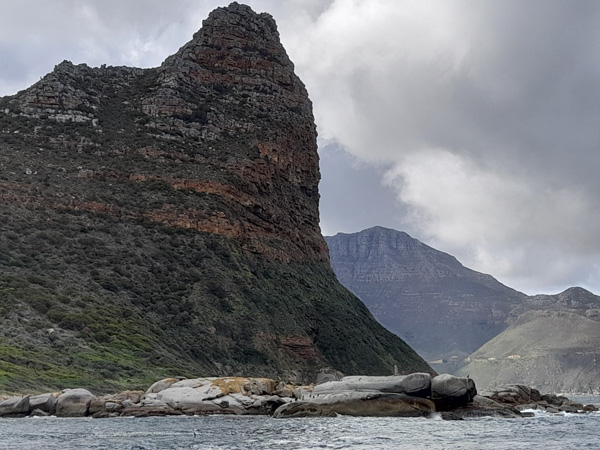 The Cape Fur Seals are interesting animals (for lack of a better word), but they are really smelly! Needless to say that some locals "adopt" baby seals, raise them, and use them to make money. Money makes the world go round, don't you know?! We came across a seal lying on the docks, which we thought was a sorry sight. He was just lying there, we all thought he was dead. Suddenly, out of nowhere pops out an old local, commissioning "Nicolas" to get up for a show. Nicolas obeyed and put up quite a show for a fishy treat. Only then did we notice all the other "Nicolases" who were strewn all over the docks, very obviously divided into territories, with their owners. Luckily we didn't witness it, but apparently these people can get quite rowdy if you stare or take some photos of "Nicolas" and not offer to pay for it. Why, I wondered, do these people not study these animals, as they are in their natural habitat, and offer that information to tourists as an added extra? I for one would've loved to hear such information right there and then, and gladly would've offered a tip, rather than to have to watch them do circus tricks. I don't know, mixed feelings here…
Anyway, while we were waiting for the charters to open that morning, to go to Duiker Island, we took a walk on the wharf and by chance met the captain of a ship called the Oosterland. This captain used to be in the navy, and he very willingly shared a quick experience and demonstrated the whistle blowing technique used to welcome aboard an admirable officer. I regret not asking his name. You know, you get an opportunity to meet some people only once. You have no guarantee you'll ever see them again. This captain took the time to chat with us, and none of us even did the effort of asking his name…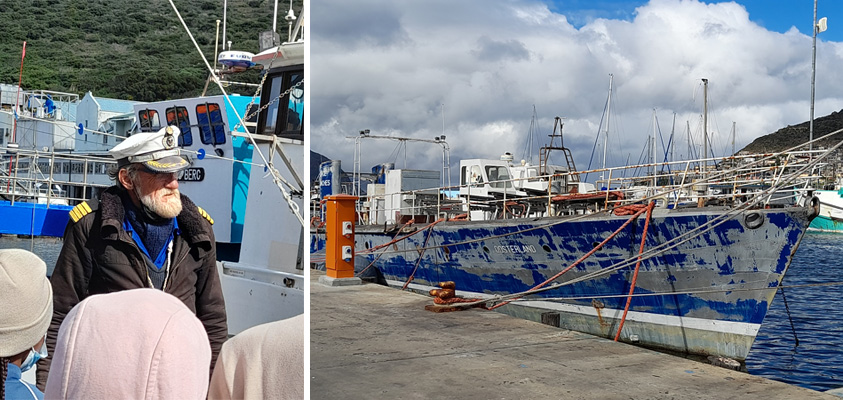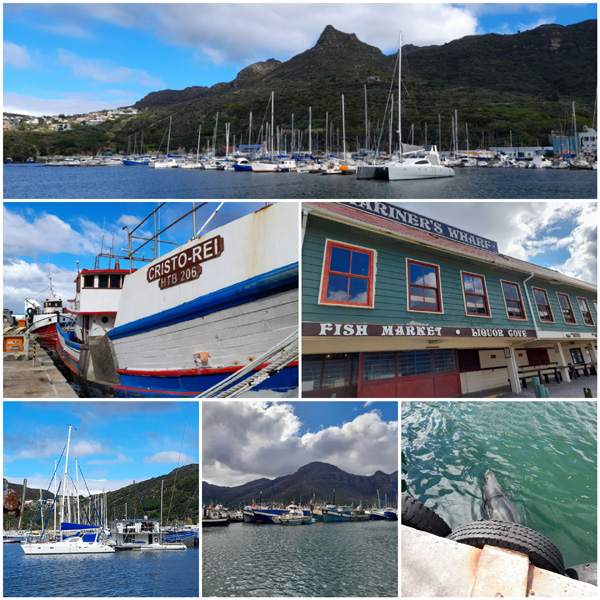 From here we went to Boulders Beach to view the African Penguins. There are about 140 000 African penguins left in the world, thus classified as and endangered species. Boulders Beach is part of the Table Mountain National Parks, and home to a colony of some 3000 African penguins. What a privilege it was to observe them in their natural habitat! Again, I think the tour was a bit rushed. I would've loved to learn more about those penguins, but there simply was no time. I'm not sure if the students even realized that they are an endangered species? Definitely something to talk about when we're back at school!!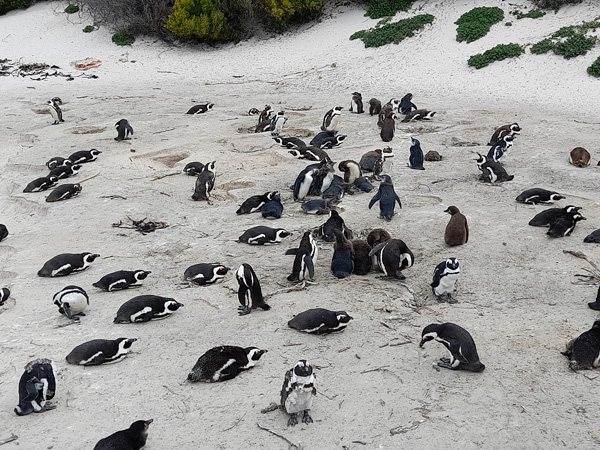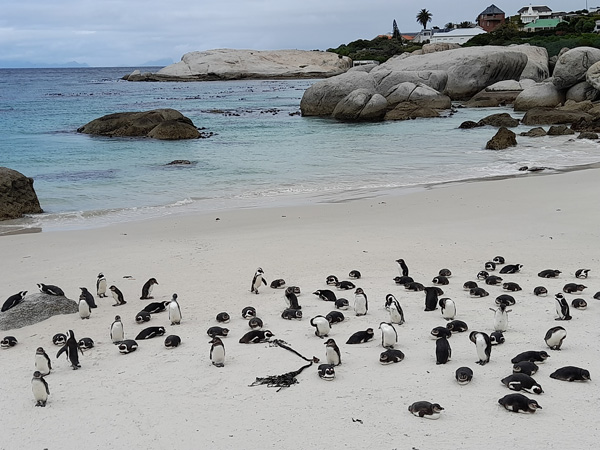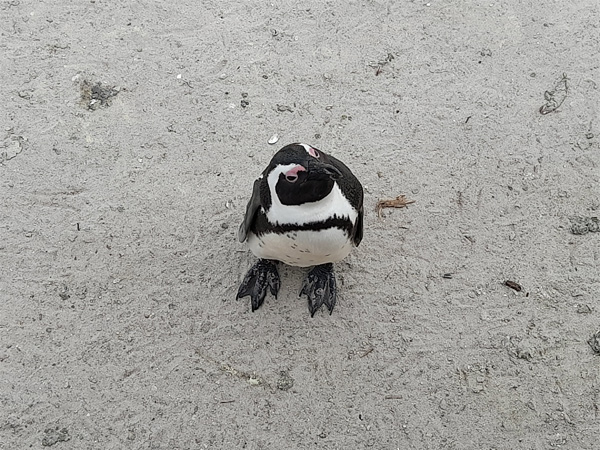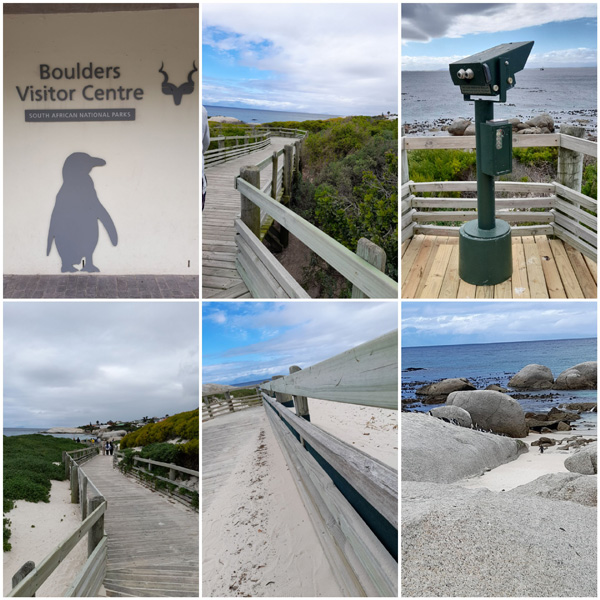 From Boulders Beach, we went to the Kirstenbosch Botanical Gardens. Amazing, amazing, amazing!!! I wished I could move there – Maynard and I were discussing how we would build an all-natural shelter from fallen branches, twigs and leaves. This Garden is close to the Garden of Eden, I'm sure! So peaceful, so beautiful! An amazing array of flora and fauna. I must admit that I'm not good when it comes to naming plant life, but I absolutely enjoy being amongst it.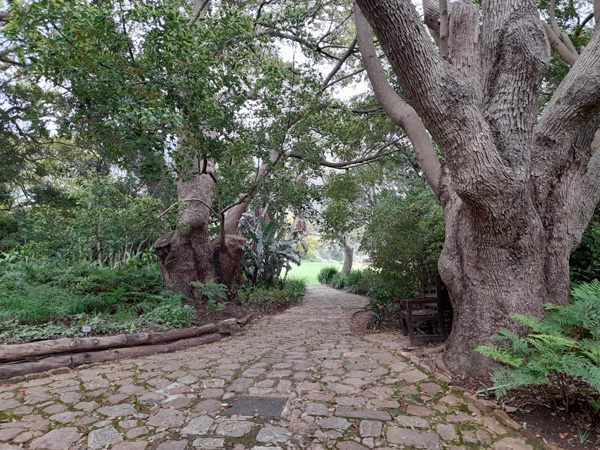 "The Kirstenbosch estate covers 528 hectares, of which 36 ha is cultivated and the rest is a protected area supporting natural forest and fynbos, and indigenous wildlife, including birds, mammals, reptiles, frogs and insects. Kirstenbosch is adjacent to the Table Mountain National Park, and both form part of the Cape Floristic Region Protected Area, which was proclaimed a UNESCO World Heritage Site in 2004."

While following the trail to the "Boomslang" Tree Canopy Walkway, you can hear the birds and the frogs singing. They know they are protected. They are at peace. Their song just of beauty and freedom. Oh, what I would give to be able to live such a life!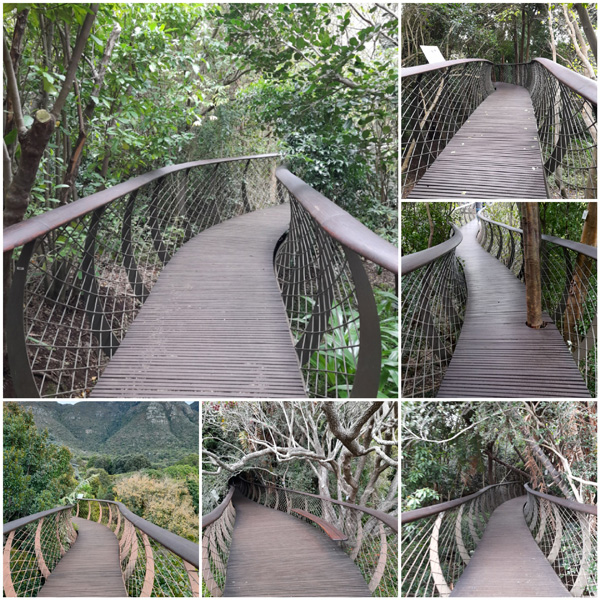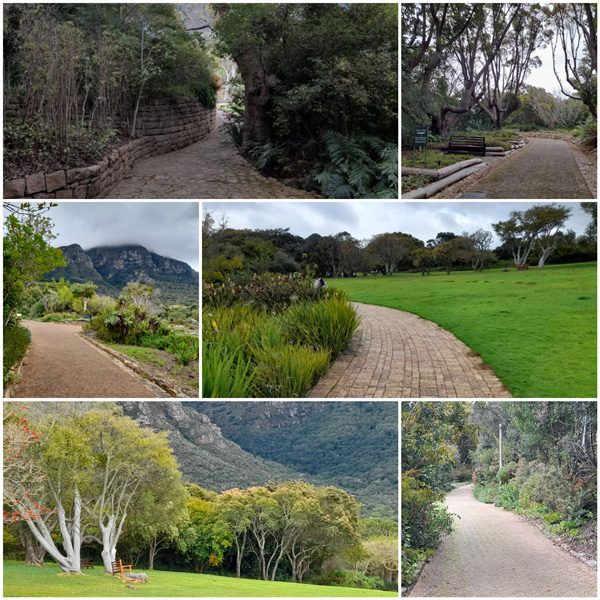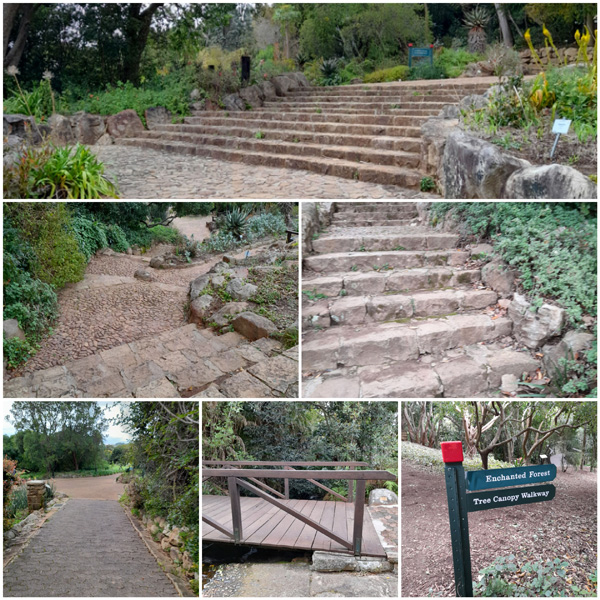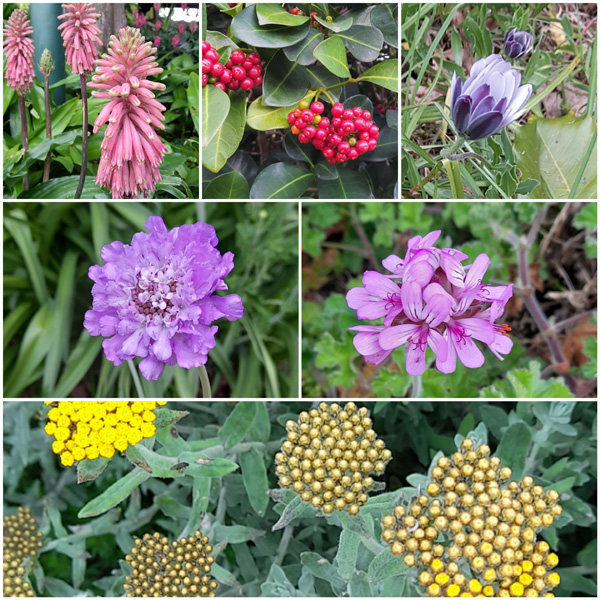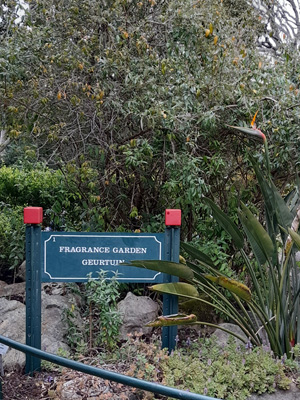 Somewhere in the garden, is a set up Fragrance Garden, where you can touch the plants and sniff your fingers. The plants have either fragrant leaves or an interesting or unusual feel. Information boards are placed strategically for anyone to read – from encouraging visitors to touch, feel and sniff, to explaining why plants smell, and how to start your own fragrance garden!

There is also a Forest Braille Trail, a 450m path through the Gardens, set up for people with visual impairments to still enjoy the garden. The whole path is laid out with ropes for visitors to hold on to so they can follow it with ease.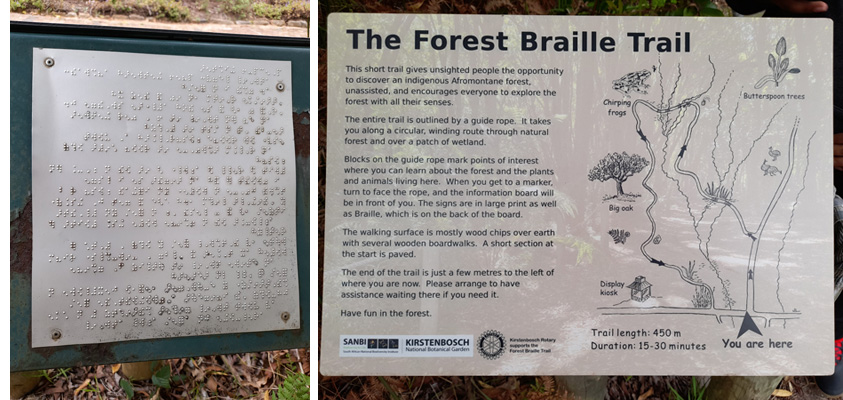 The most remarkable thing about this garden, I think, were the lilies scattered everywhere. I don't think I've seen so many lilies collectively in my entire life, and here they were, growing like weeds!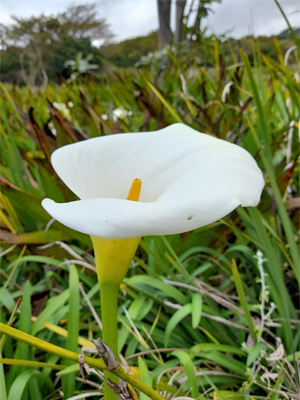 The Botanical Gardens is an absolute must if you're in the area!!

* * * * * * * * * *

Day 4 – Wednesday 15 September 2021
City Tour with Uncle John!!
Clean streets are not the only remarkable thing about our Mother City! The huge skyscrapers and fancy cars also draw attention, and so does the friendly, inviting countenance of the majority of people.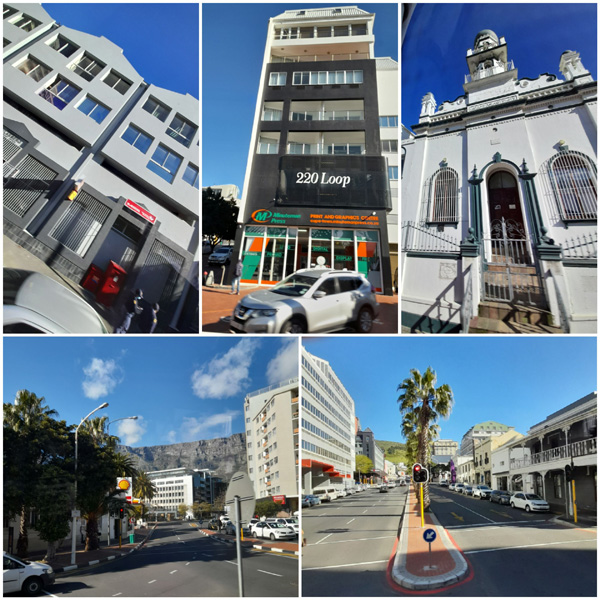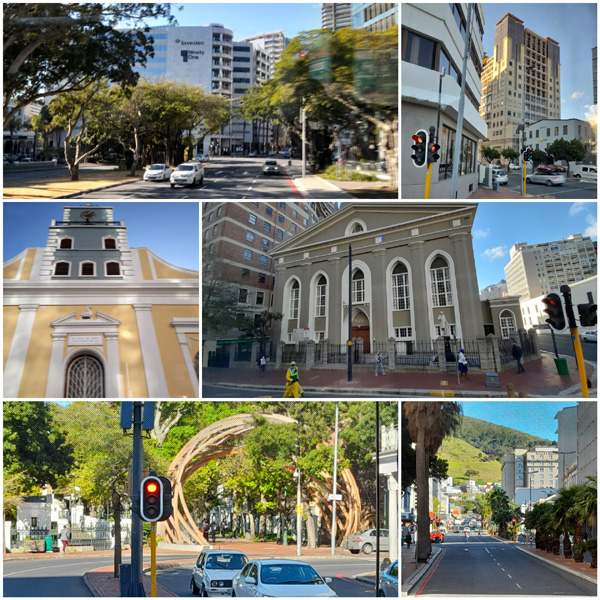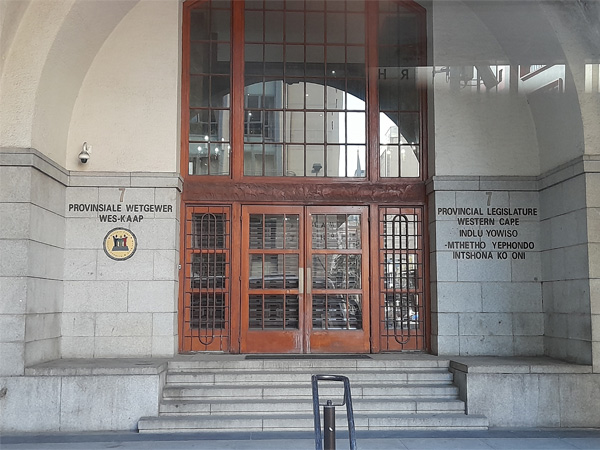 And then… the Castle of Good Hope…! At last! What a magnificent construction, and what an informative visit!
The Castle of Good Hope was built in the 17th century on the coastline of Cape Town, to serve as a "refreshment base for ships en route from Europe to East Asia, and to maintain its monopoly over the Spice Trade. Built by the DEIC between 1666 and 1679, the Castle of Good Hope is the oldest existing colonial building in South Africa."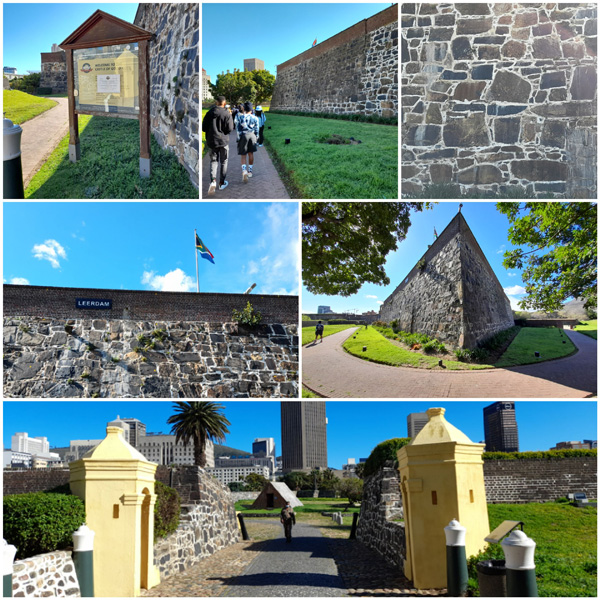 Above the entrance of the Castle, notable statues of Neptune (Roman god of the sea) holding a trident, and Mercury (Roman god of commerce) holding his staff, overlook courtyard. In the outer court, there is also a statue of the Lady of Good Hope (or "Miss Murphy"), symbolizing hope she brought helping families while their men were at war. The figure has her left hand resting on an anchor, and her right hand resting on Table Mountain.
Somehow the people were able to reclaim the land and push back the ocean – a mystery, yet a great accomplishment! Today, centuries after it was first constructed on the coastline, the Castle is located a short distance inland within the Central Business District of Cape Town.
We learned about this place in History, what feels like a million years ago (when I was in primary school). I could barely remember any of the facts the tour guide was telling us about (even though it sounded familiar very far away), but somehow it brought back memories and it made me feel somewhat nostalgic, longing for those times when life was simple (go to school, learn, play, go home, play and learn, tomorrow we repeat, no real responsibility…).
I doubt it had any of the same effect on the students on tour, though, them not really being interested in ancient history. I must say, I take my hat off to the tour guide (whose name I for the life of me can't remember)… he captured my attention and kept it going throughout the whole session (and I'm not one for history) – he knew his stuff!!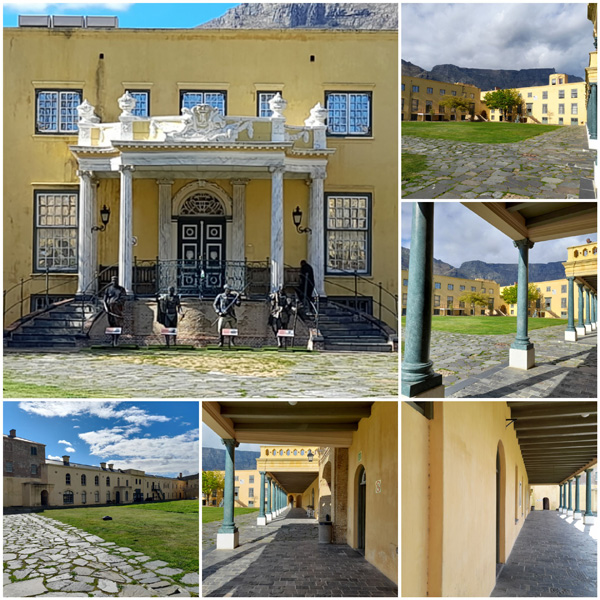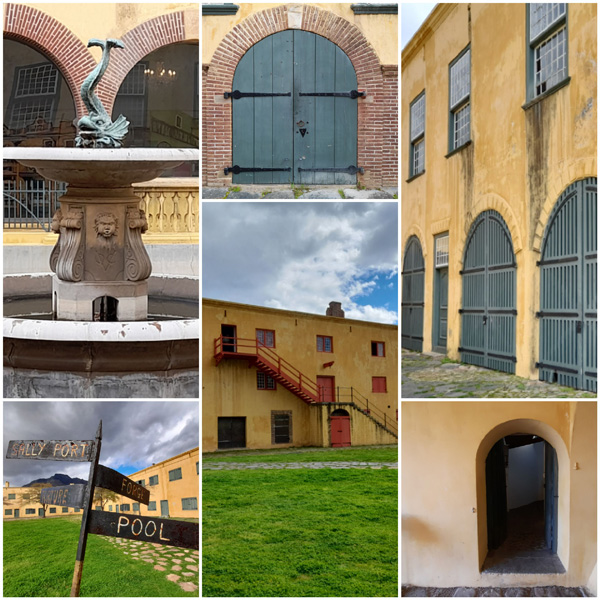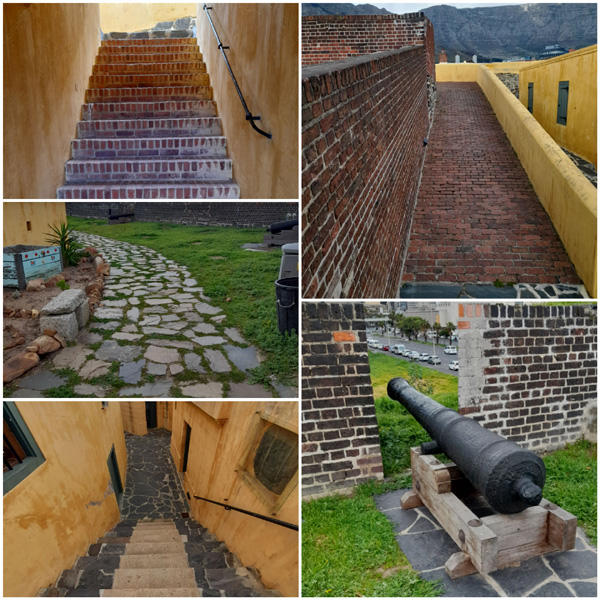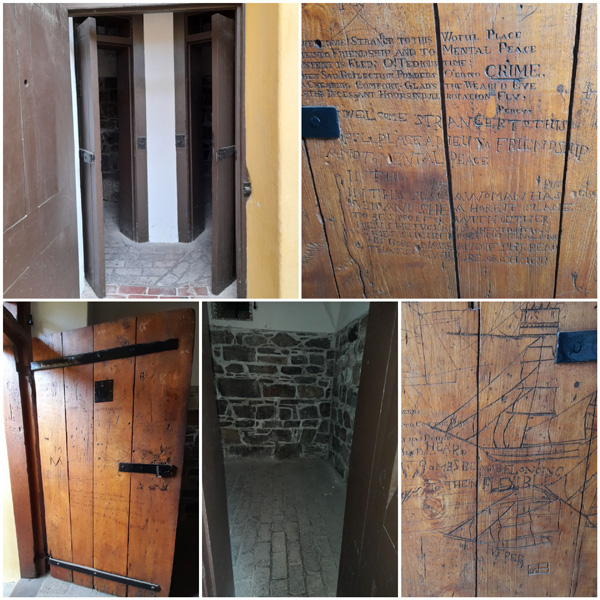 I must say, on hearing we were going to visit the District Six Museum next, I wasn't very thrilled! I was not really clued up about what happened in that area in South Africa in 1966, and I found myself annoyed and almost scared as to what I would learn at the museum.
I am not fond of history (as subject), because the story that is told is from the victor's point of view, and they usually tell things the way they want it to be remembered. Some people do not find it easy to let go of things or to adapt or accept change, and record "history" with a whole lot of unnecessary extras. So I'm rather careful when learning anything about the past.
I've been criticized and discriminated against in my life for not being rich enough or pretty enough, or being the wrong gender, or the wrong colour, or staying at the wrong end of the community, or having the wrong colour friends. I have also tasted people's bitter words and suffered under their hands, so for me to listen to the way others experienced how things happened in their life is rather shaky ground. Usually when people start digging old cows out of ditches, it goes along with a whole lot of baggage.
But I found the visit to the museum quite enlightening. There was a bit of a mess-up with the tour guides, and the group I ended up in was not really taught a lot. When the old lady started talking about her experiences in District Six that many years ago, I stood so close to her to make sure I hear every word she said and didn't miss a thing, I think I made her somewhat uncomfortable! Anyway, it didn't take long for my attention to wander, because the lady was no story teller. But since I've never been in the museum, I thought I'd take as many photos as I could, and do some research later.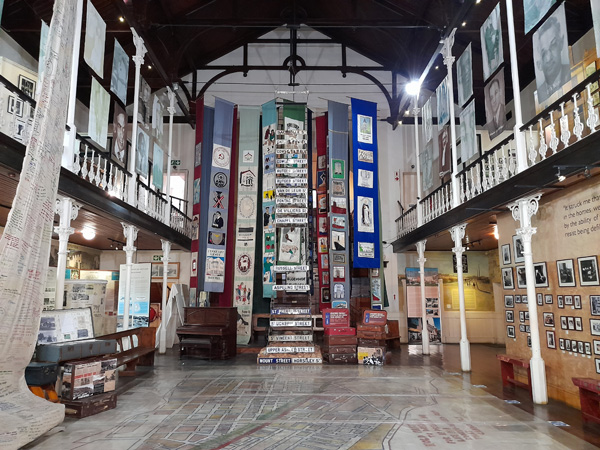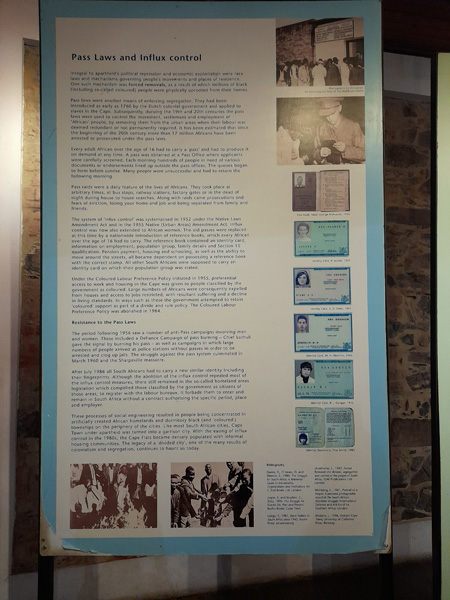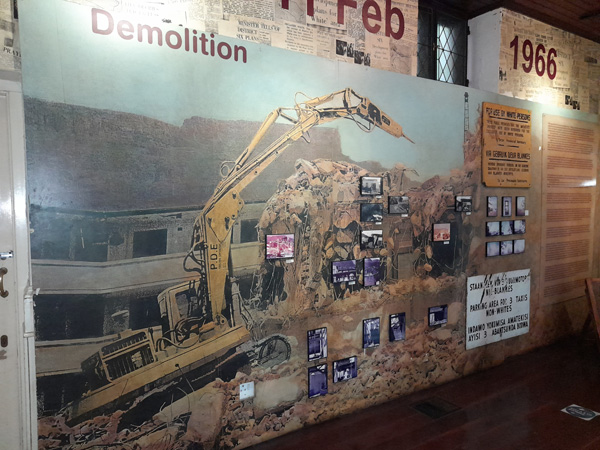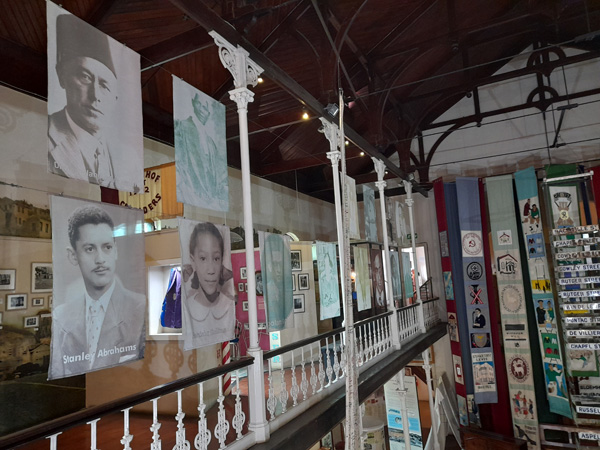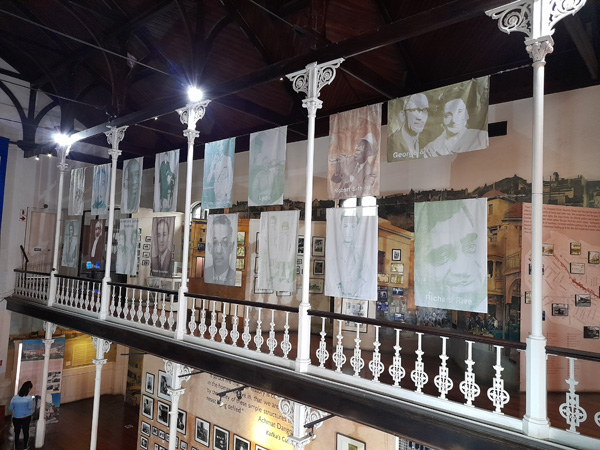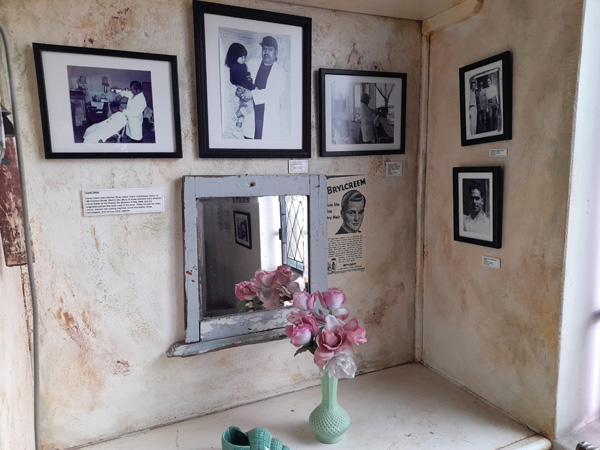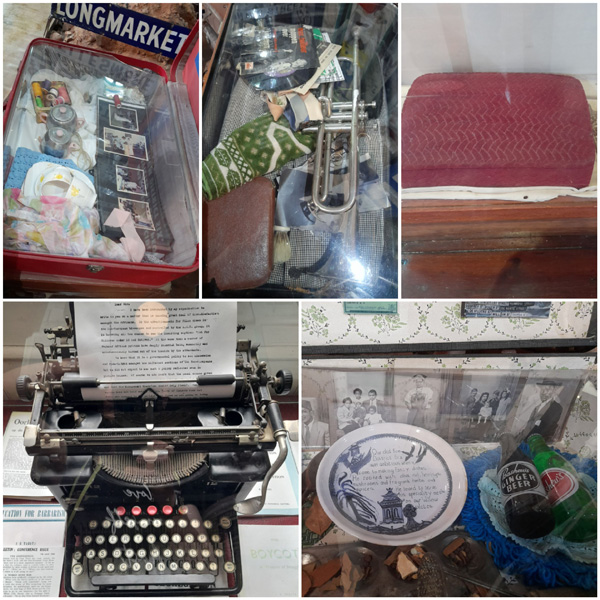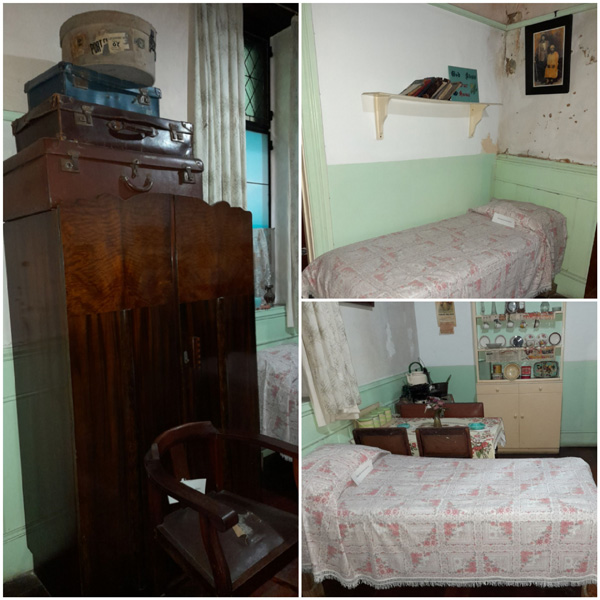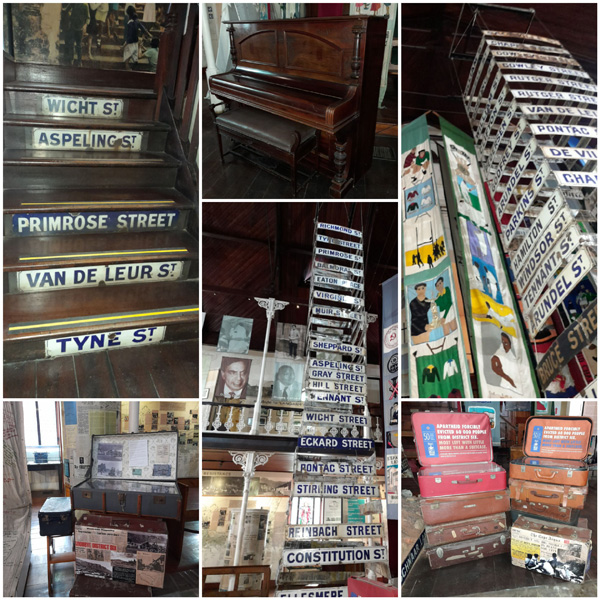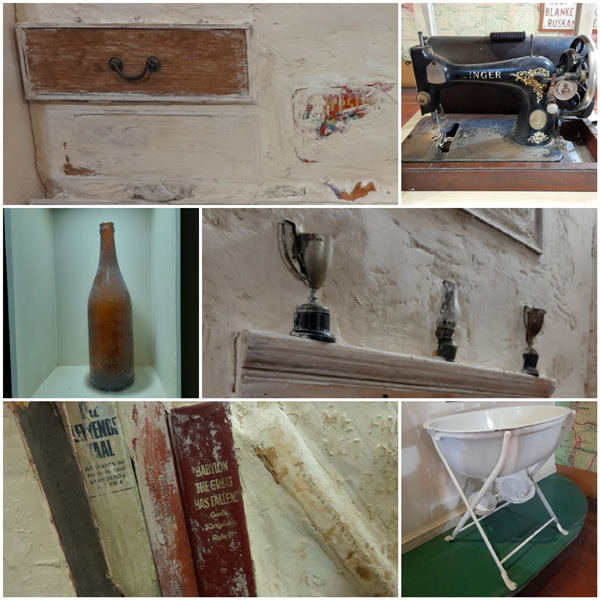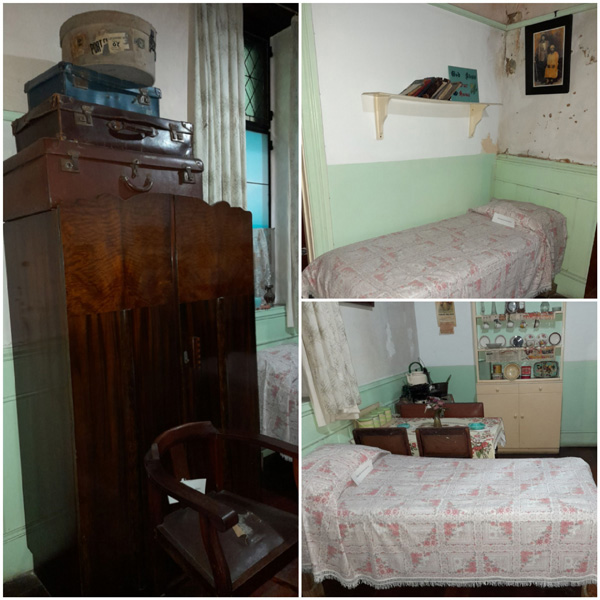 I had the privilege, though, to meet Mr Noor Ebrahim. He wrote a book "Noor's Story – My life in District Six". He was tour guide for the other group, so they had quite a good time hearing first hand from him his experiences. When the tour was over, I quickly purchased his book which I thought would be a wonderful addition to our Kids Book Club.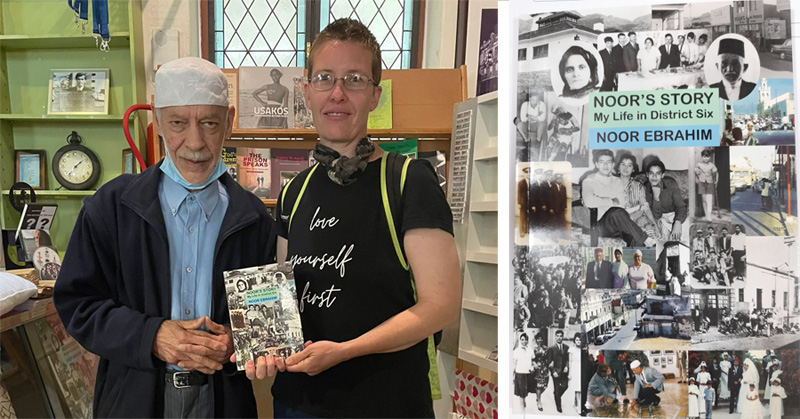 After the museum we had lunch in the park – Green Point Park!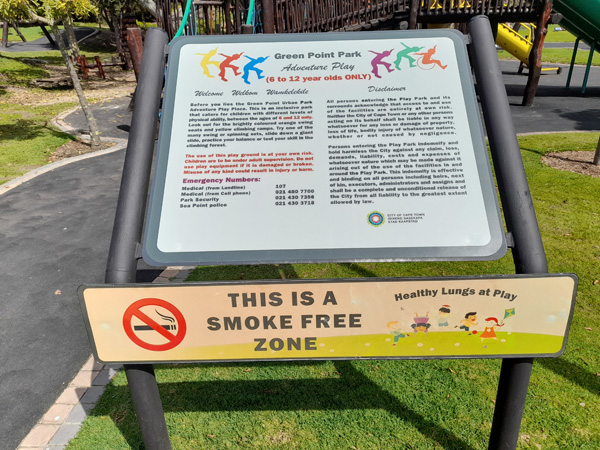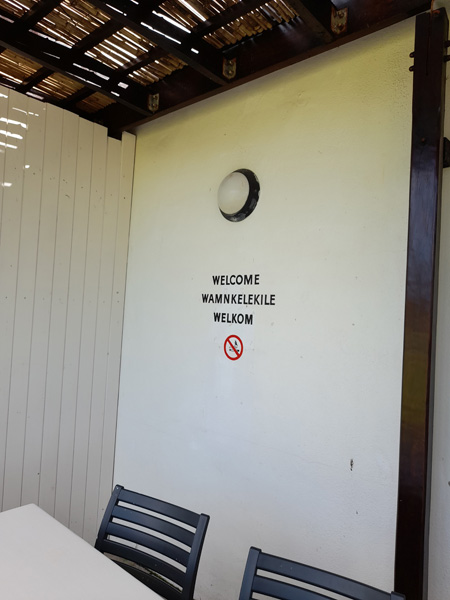 It was such a pleasant, peaceful atmosphere, and after having had so much "boring" history to live through during the morning, the kids were out of their seems, and it was absolutely satisfying (for the lack of a better word!) to see them just be kids – climbing, jumping, spinning around on the playground equipment in the park. I think, especially when they reach this age, where they want to "sit and chat" rather than physically doing anything, it is easy to forget that they are still only just children, and they need to be encouraged to entertain this child within before crossing over to adolescence and then adulthood where everything for some reason change and get too serious.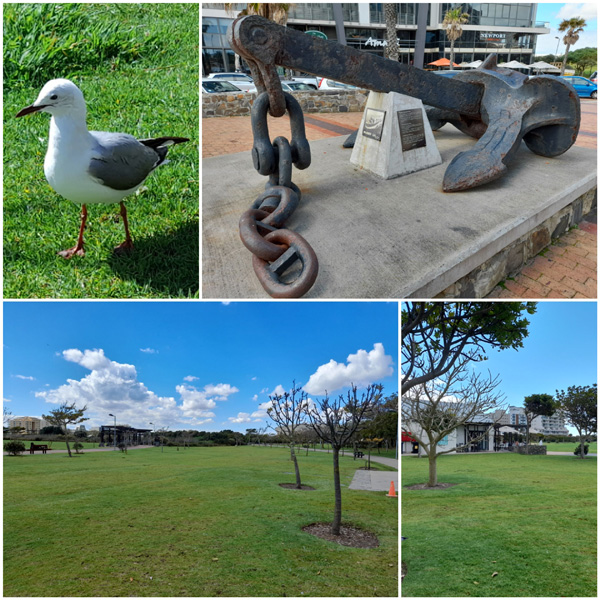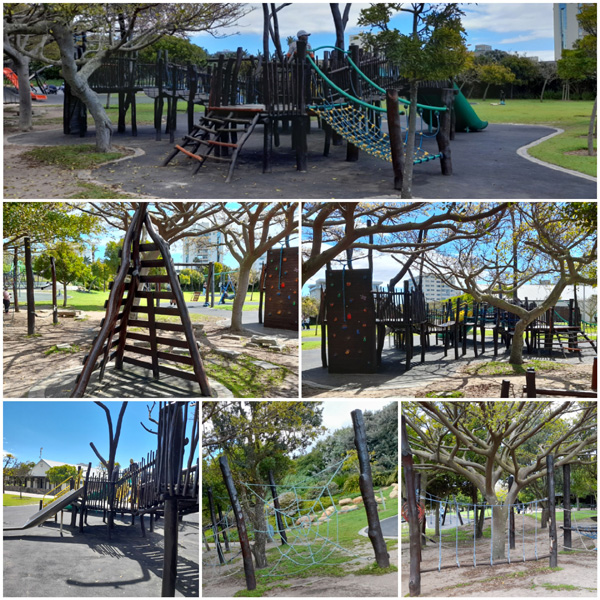 What struck me most, though, was the beauty of the begging seagulls. These were obviously more bold than the usual seagull, because they are used to picking up scraps from where people sit and eat (and feed them!), and they approach tourists to ask for a bite (but scared some of the kids!). But there was something about these birds that just spoke to me. Absolutely stunning!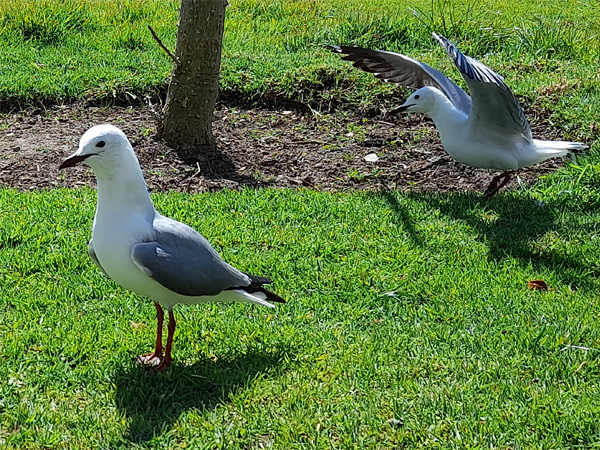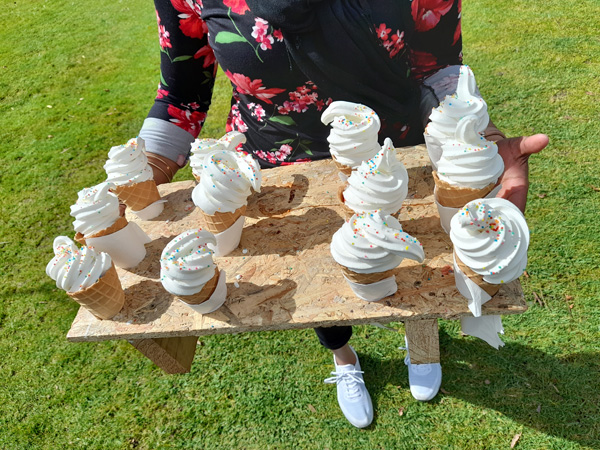 Then we were off to the Cape Town Science Centre where the learners could solve puzzles, try out many Science concepts on display, read up on the science behind many projects, and explore various fields of Science.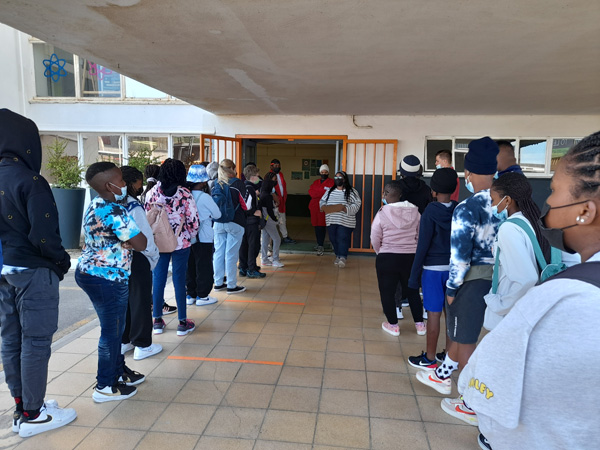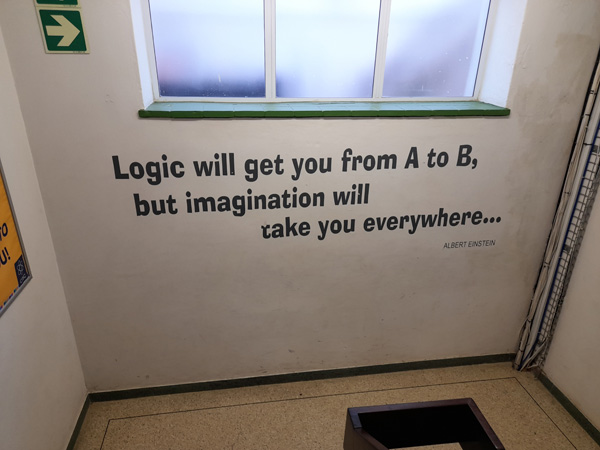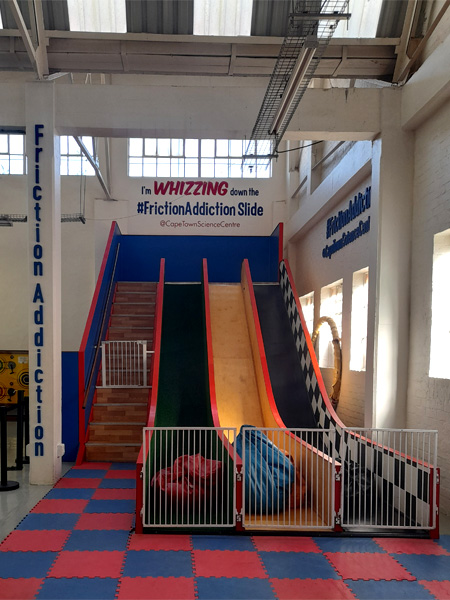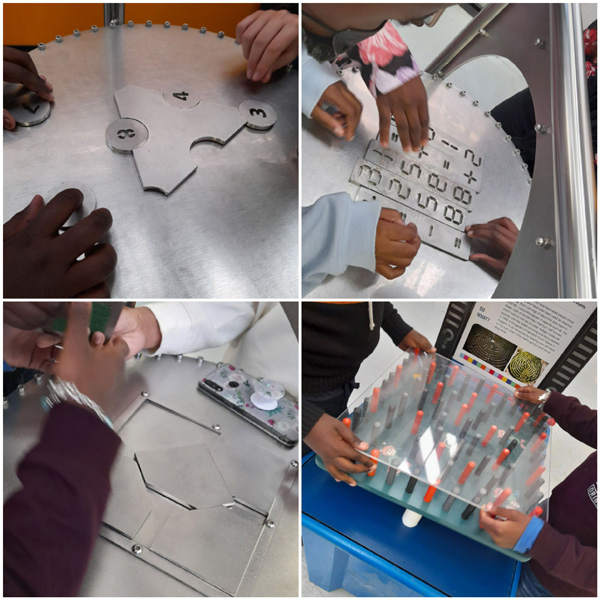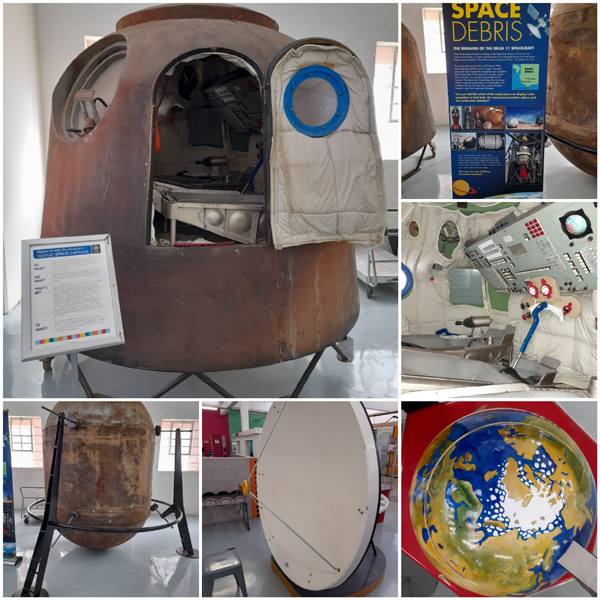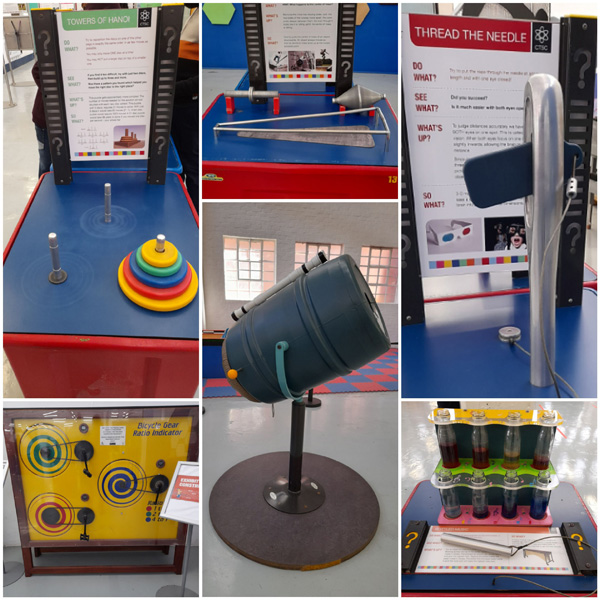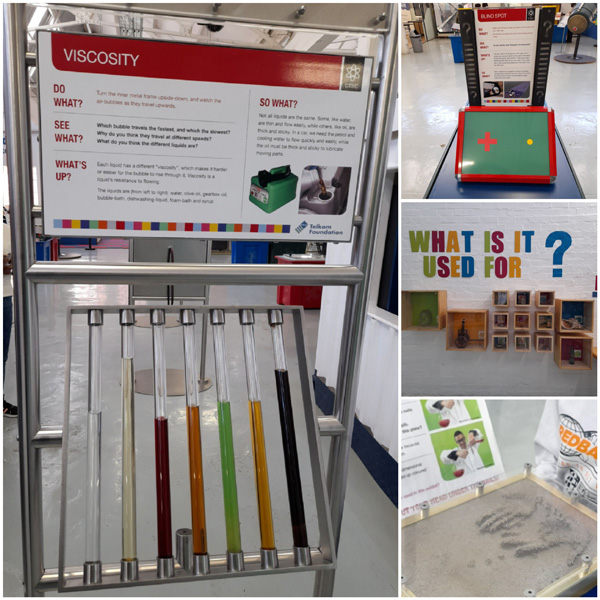 Maynard and Nabeela tried out the VR headseat… not me… I personally have no attraction to it, and really despise games (don't tell!). Anyway, needless to say it took my son all of 3 seconds watching the video clip I took of Nabeela doing it to identify the game as Beat Saber!!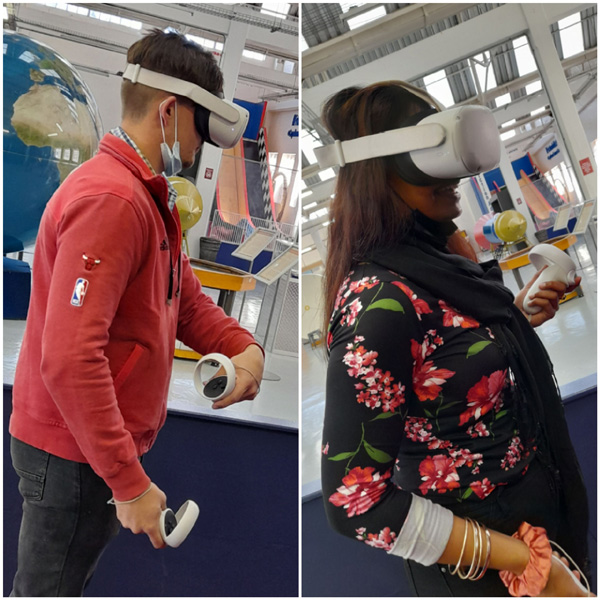 After having had some fun with all the Sciencey stuff, we were huddled into a conference room where the Scientists at the centre presented some of their awesome experiments. I know some of the grade 7's wanted to try some of those experiments for Thorntree's Science Fair earlier the year, but I think over all the learners were all quite intrigued and inspired to try out Science at home more often due to the exciting and engaging presentation!
The CTSC's mission is to "make a hands-on contribution to Africa's future by strengthening its science and technology culture through interactive methods of teaching: to excite the youth and general public about science and technology, and offer educational services to learners and educators across Africa."

To support and donate to the Cape Town Science Centre please follow this link!

That night we ate at the Primi Piatti. The food was nice, as it should be at any restaurant, but the service was unequaled (really very good!)!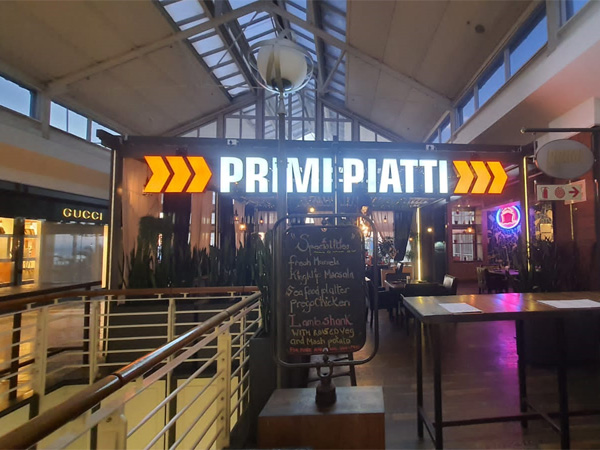 That night we were also fedup with the kids constantly being on their phones, mostly playing games. It is a disgusting habit! I'm sure they won't remember half their trip because they were constantly in a different world. So we confiscated a phone or two. It didn't take long before those kids brought us the phones of the rest of the group, because what goes for one goes for all – if you use your phone, it gets taken! And it worked magic! We returned their phones only once we were back at the hotel, but at the restaurant they actually realized there were people sitting next to and around them, and when the waiters came with their food, they could actually respond! They interacted, like kids should! It was very satisfying to see the transformation in the kids, even if it was only for an hour or so.

* * * * * * * * * *

Day 5 – Thursday, 16 September 2021
And then, boohoohoo… at the blink of an eye, we had to say goodbye to the Cullinan Hotel!! (can you tell, I miss that BED!!)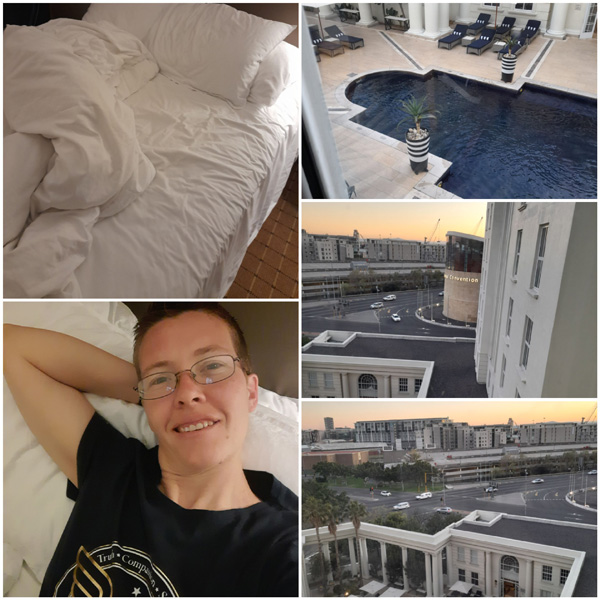 But, the day was full of excitement, which somewhat made up for the loss of that comfort!
Off we went, bags and all, to the 1692 Spier wine farm in Stellenbosch.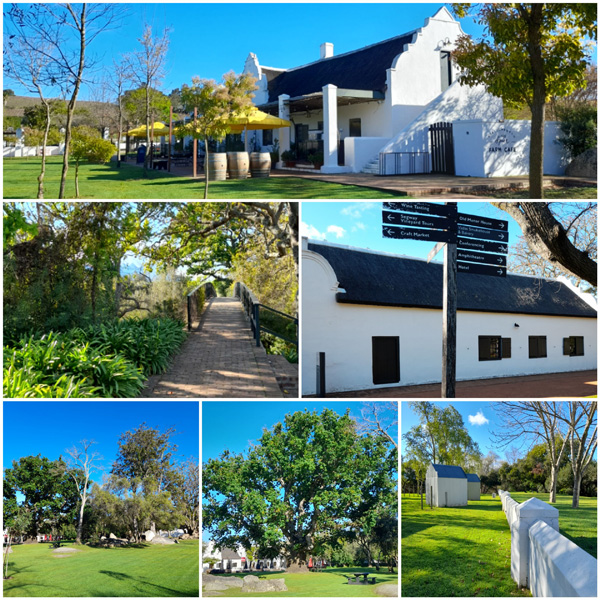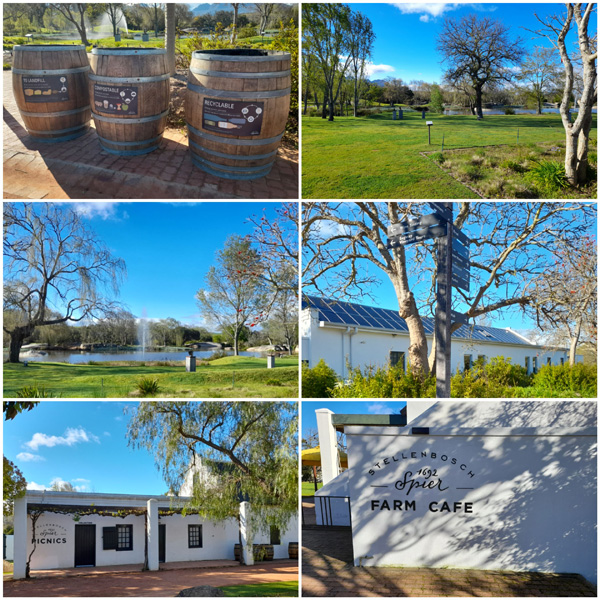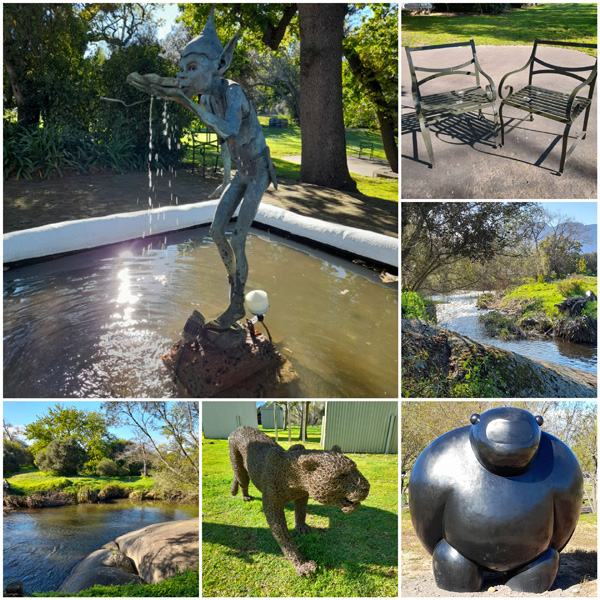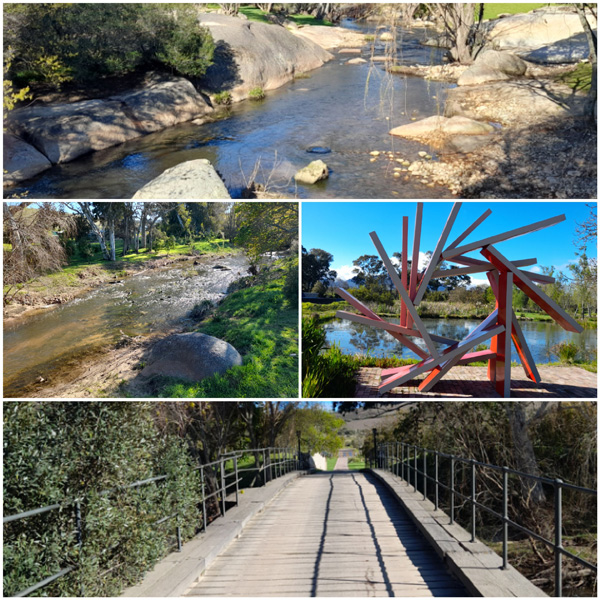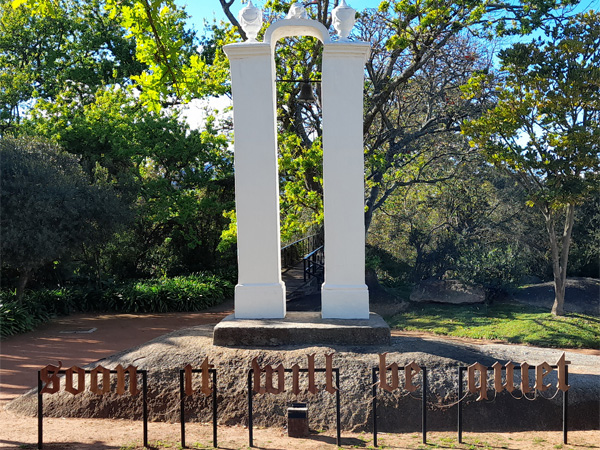 I wasn't sure what the monument was about, but left to own interpretation… quite enlightening!

The 1692 Spier is not only a wine farm, but also funds "Eagle Encounters", a rehabilitation centre for birds of prey.
Here we could all interact with some owls and hawks, and the presentation by one of the rehabilitators was an absolute thrill! Needless to say that some of the kids were terrified of the birds at first, but after having dared holding the landing stick for the birds, and actually touching them (safely), some definitely overcame their fears – it was an experience of a lifetime!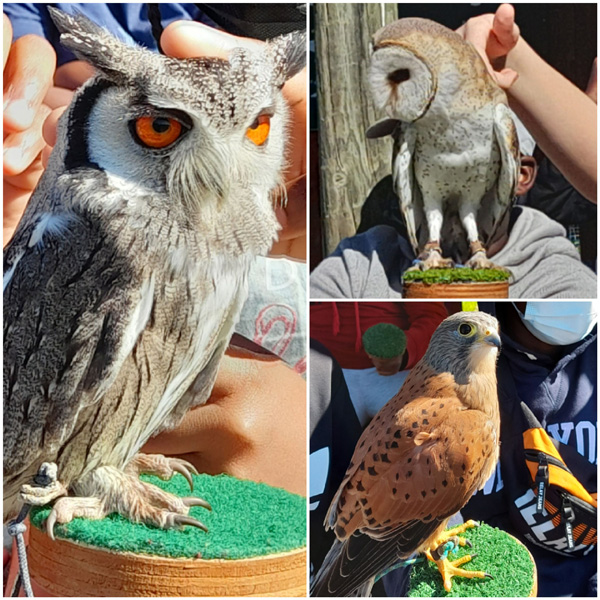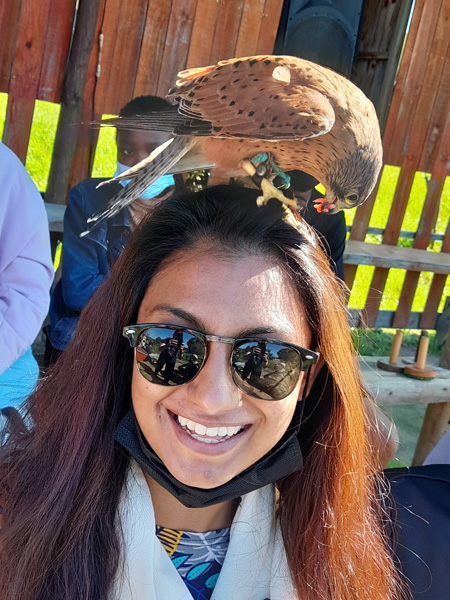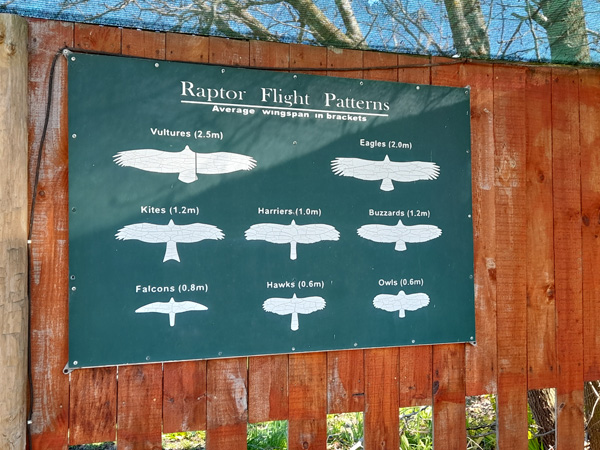 There are various types of animals, not only birds of prey, that are rehabilitated at the centre and set free if possible.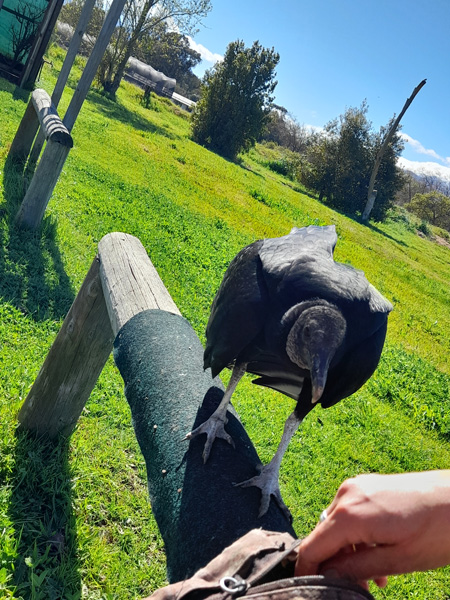 These vultures are very interesting – I found this one very entertaining! It is super fast, and with its Igor way of moving, it was really a funny sight watching him hoover up the food laid out for him!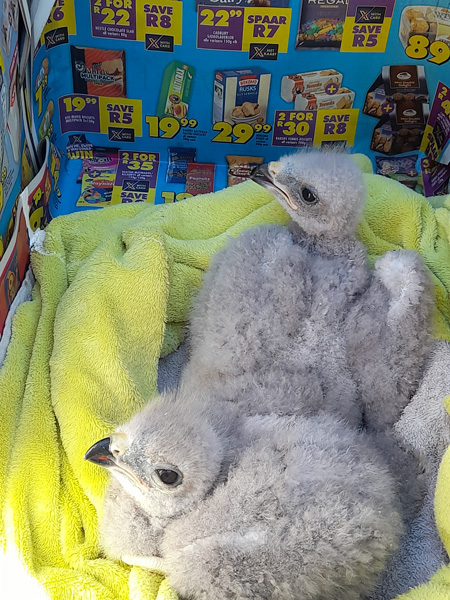 As we were exploring, someone delivered these abandoned babies to the centre!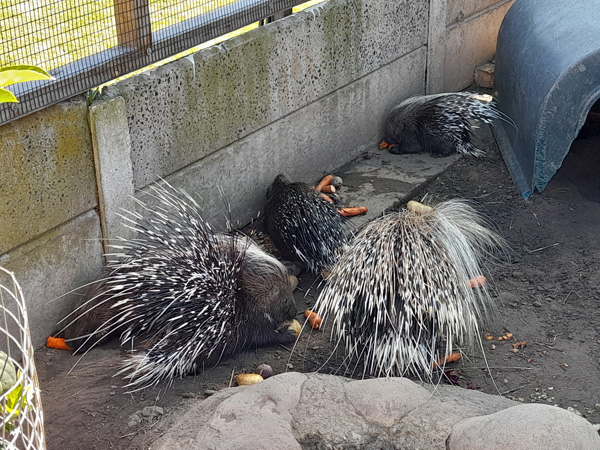 The porcupines did not like me taking photos while they were eating! I quickly found another animal to photograph when they started raising their quills and turning their backsides towards me!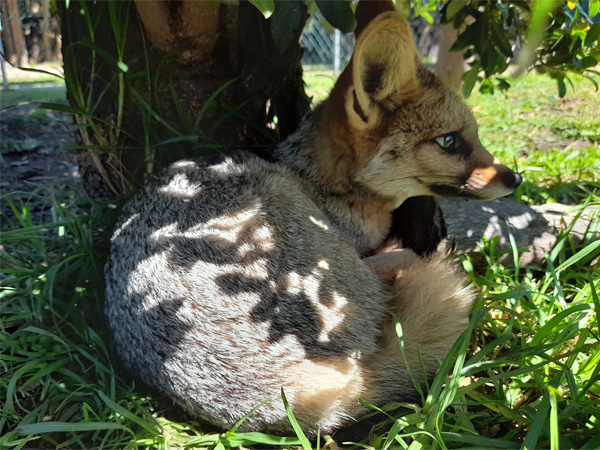 This little fox absolutely stole my heart!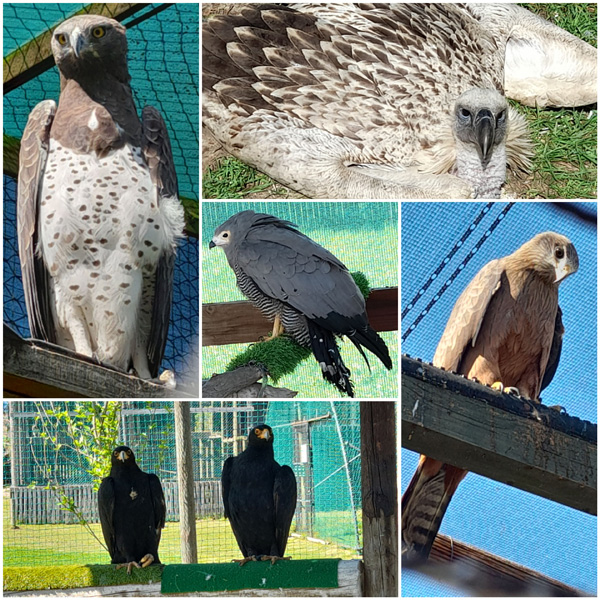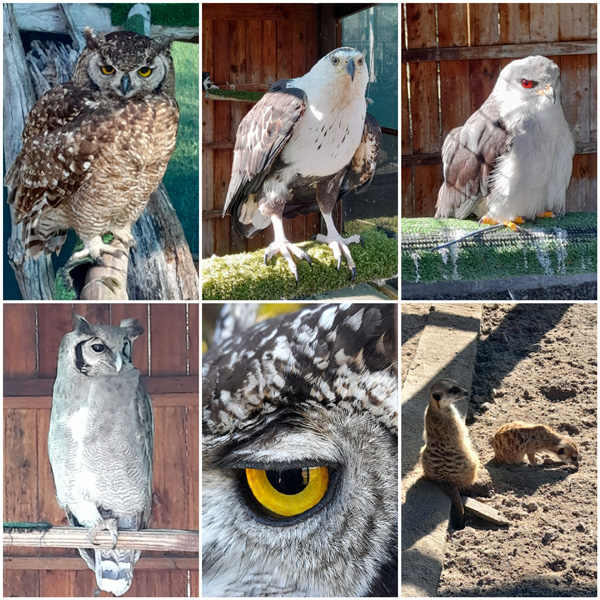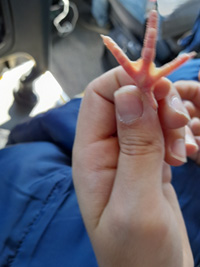 One of the students picked up a chicken foot (what they fed the birds to bring them close so we can see them) from the ground. And although everyone thought it was disgusting, it fascinated the boy. He examined it (thoroughly!), and explained to me how similar it felt to a human hand. We baptized it "Charlie Chickenfoot". Charlie Chickenfoot made it all the way home!! Wonder what the boy's mother said!
"Eagle Encounters has been going strong since 2001, rehabilitating and releasing birds of prey, promoting conservation and education, on land donated by Spier."


From here, we went on to the Spice Route, where we *experienced* De Villiers chocolate!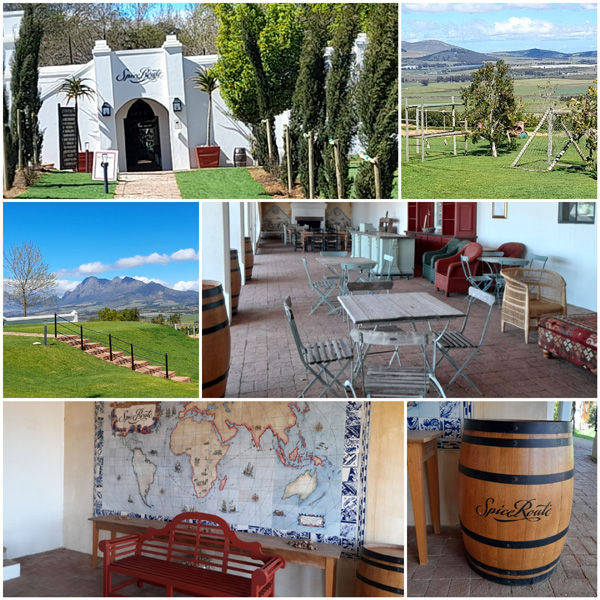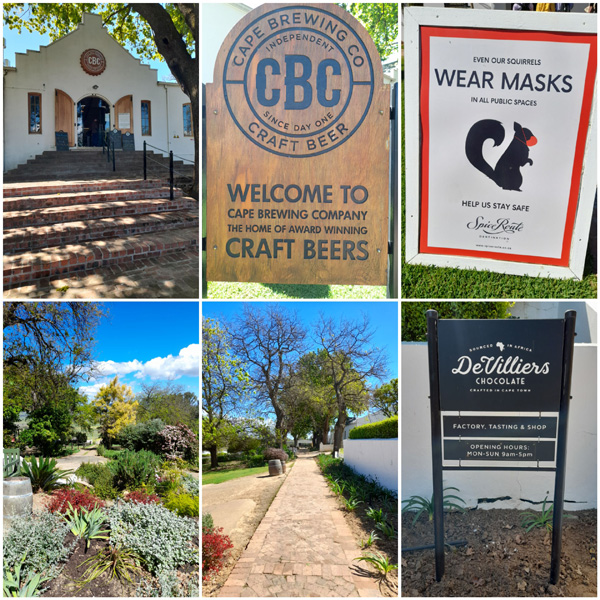 At first we were introduced to the cocoa bean, which is very bitter but super nice! We were introduced to the chocolate-making process, after which we were given a selection chart from where we could choose five chocolates we wanted to taste. The "taste" was enough to make it impossible NOT to purchase chocolates from their *chock-full* store!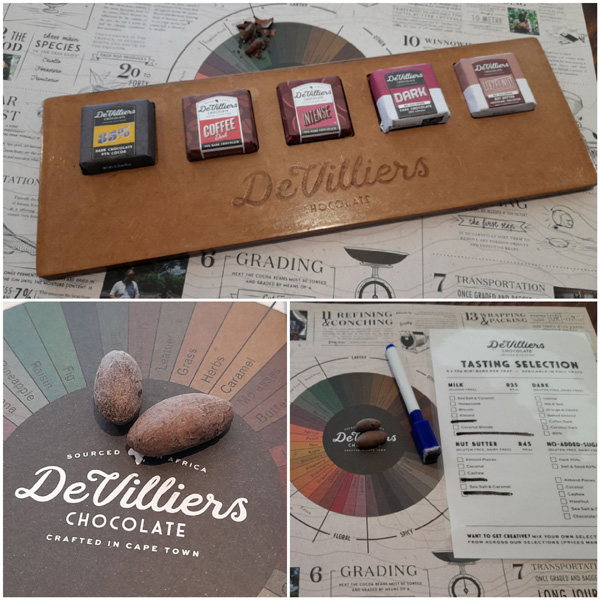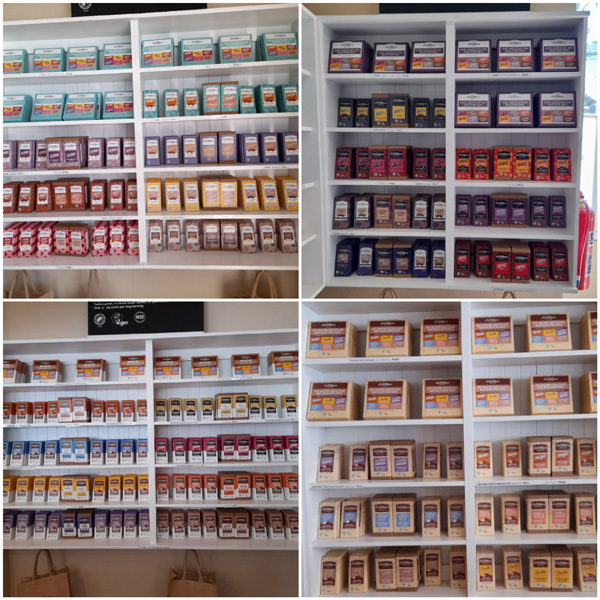 Weirdly enough, we were taken to taste some cheese after chocolate? Not the most brilliant idea! The kids were full of ice-cream and chocolate, and no child will eat food after that! Anyhoo, I thoroughly enjoyed the cheese, and we (teachers) helped cleaned the untouched cheeses off the students' tables! It was really yummy!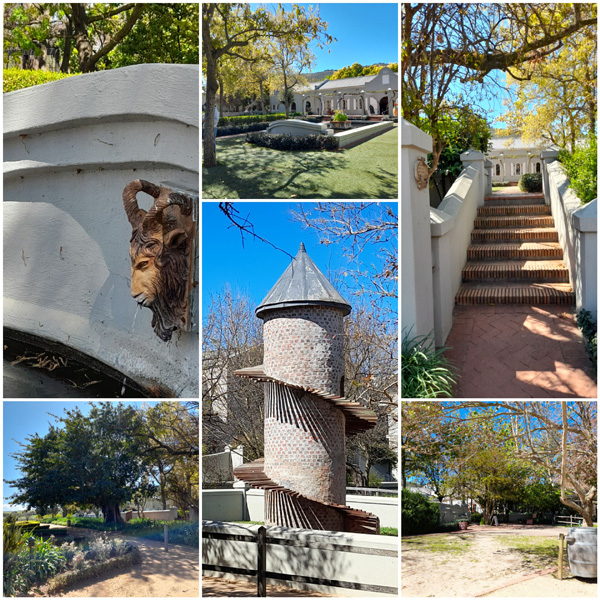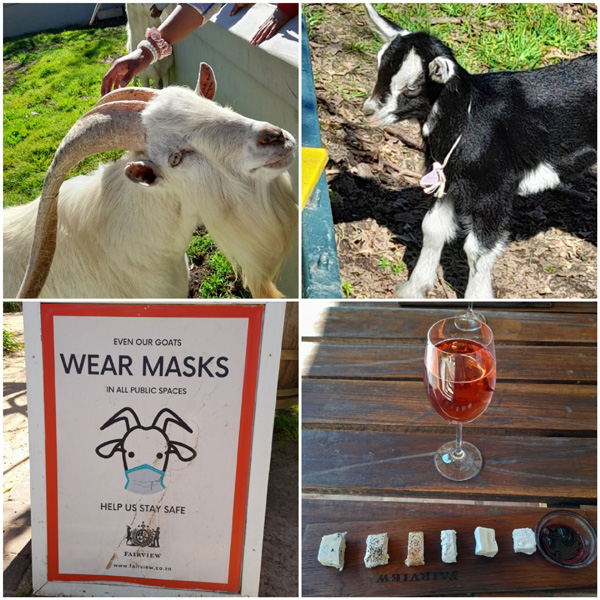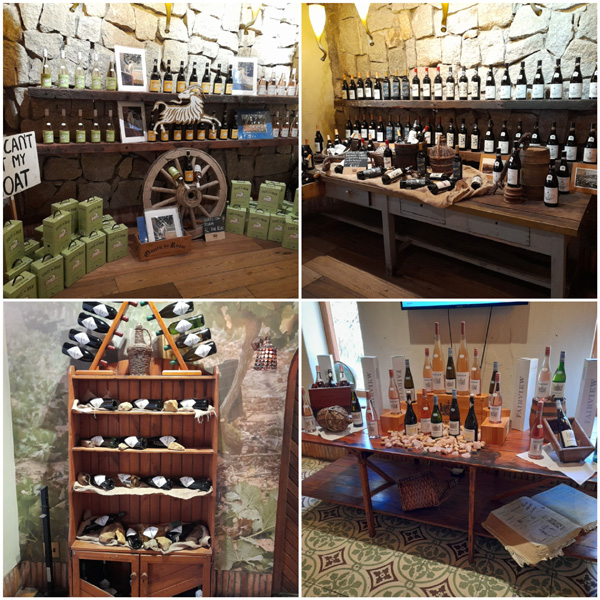 And off we went to Hermanus, where we would stay the next two nights.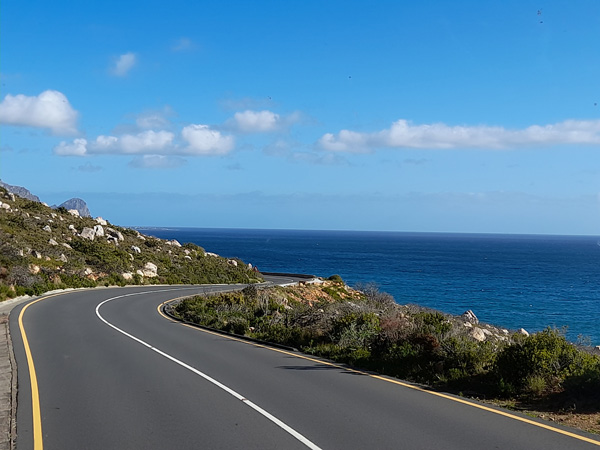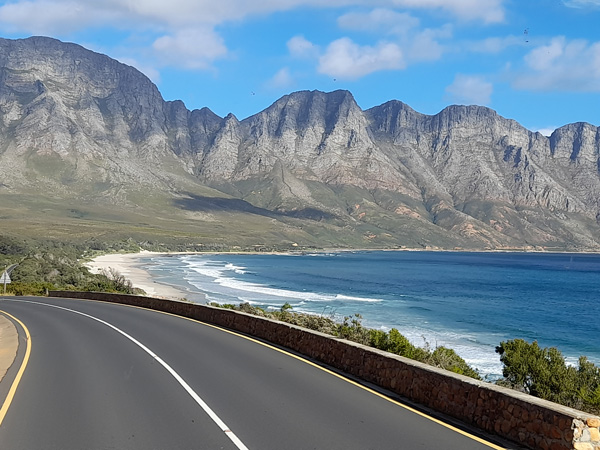 In Hermanus, we booked in to the Windsor Hotel.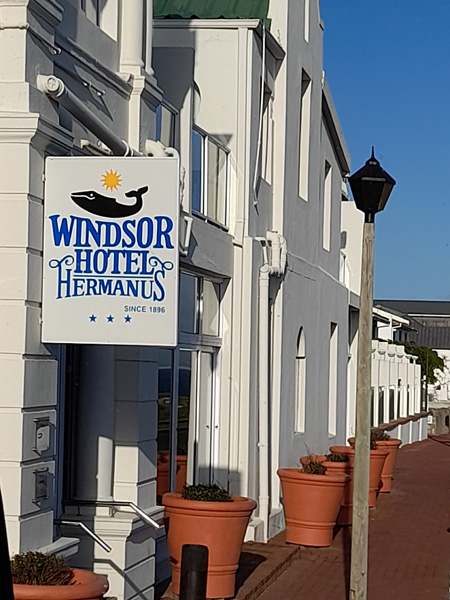 A warning about the Windsor Hotel… the walls are paper thin! It was disgusting to hear the person next door to me going to the toilet… and every time the kids on the other side received a phone call or message, I could hear their cell phones vibrating! Nope… not the place for me. The bed? Yes okay, the bed was almost just as good as the previous few nights. Although, I thoroughly enjoyed Nabeela's company and would've liked to share a room for the last two nights with her as well!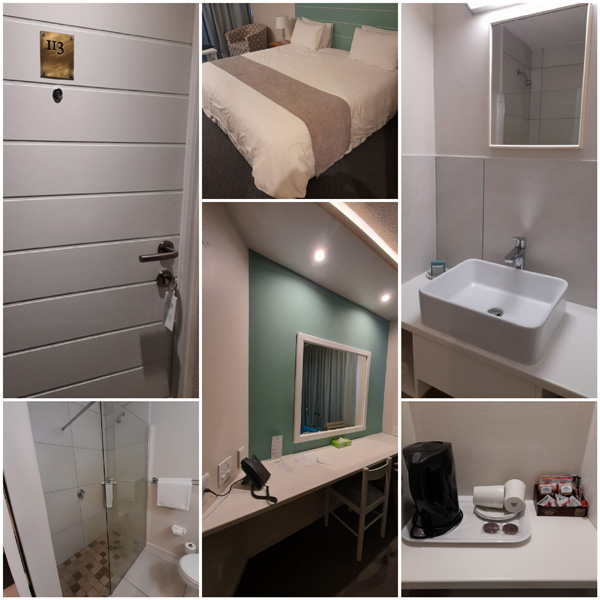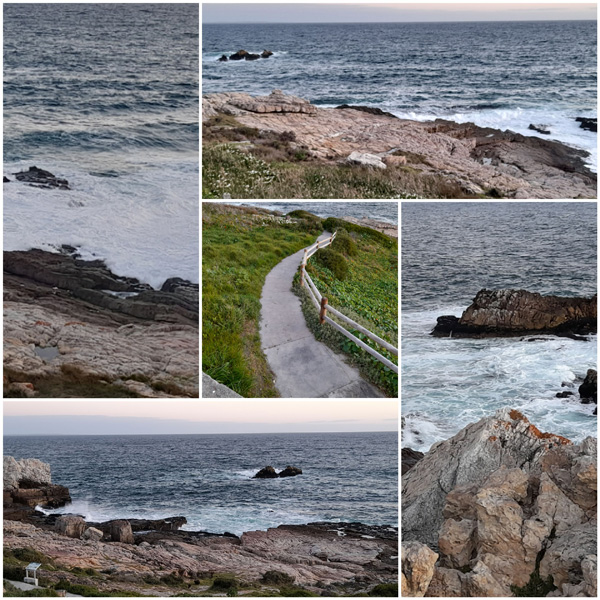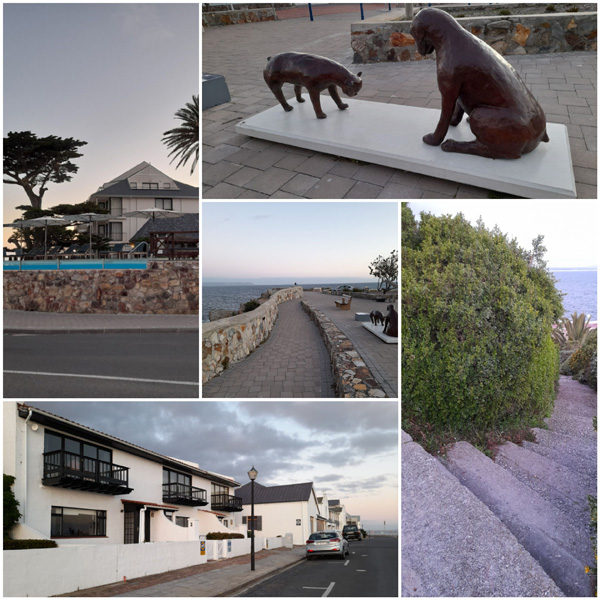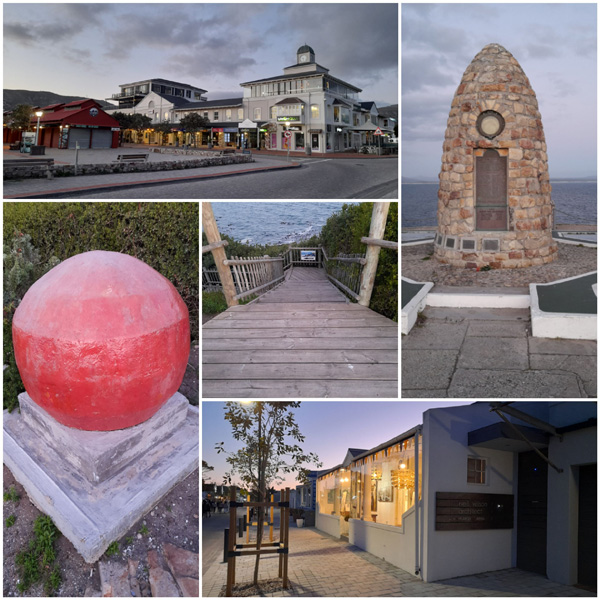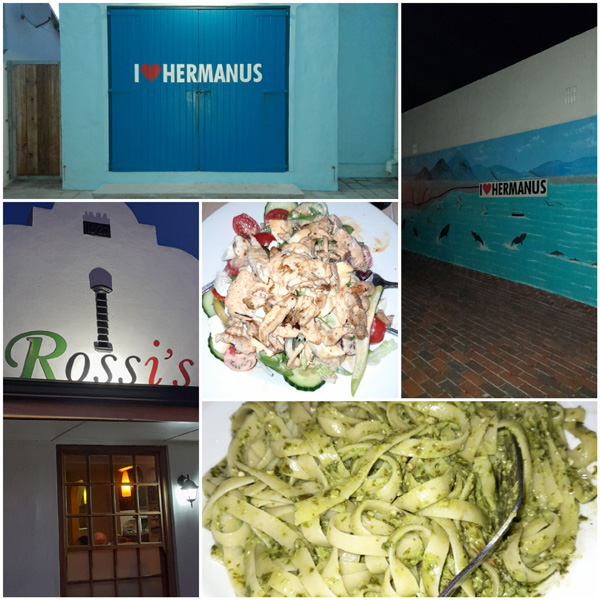 But Hermanus and I were no friends… Hermanus hated me…

* * * * * * * * * *

Day 6 – Friday, 17 September 2021
Hermanus was cold and Hermanus was wet and windy. And that was the last straw, my body thought!
I woke up that morning with a serious headache, and I just knew… that scratch in my throat I've been feeling since Wednesday night – that was the precursor! I felt really, really bad, and it would get worse as the day went on! It turned out that I finally picked up that flue germ from one of the students who got sick earlier the week because of "dipping the toes" in the sea water. Bummer! I was just grateful it took long to really get a hold of me and I could recover once I was back home.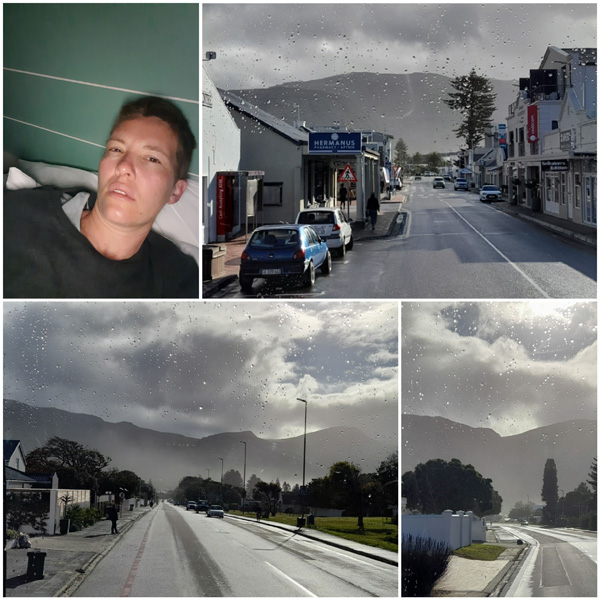 Nevertheless, off we went to the Panthera Africa Big Cat Sanctuary. And I thoroughly enjoyed the animals. It was a sad trip, though. Even though the animals are rehabilitated and looked after very well at the sanctuary, most had very sad stories to tell. Not something I enjoy hearing or learning about.
But, the animals are magnificent, and the trip was eye-opening, to say the least.
Unfortunately there were barriers around the cages, so we couldn't get close enough to take proper photos.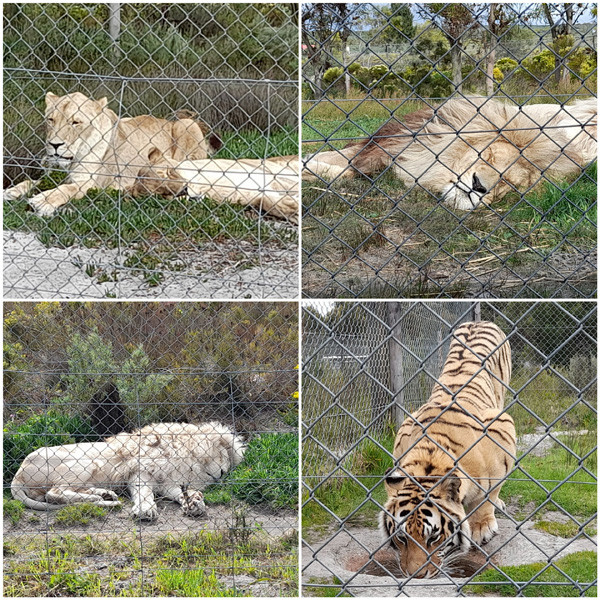 We did have a cool encounter, though… While we were trying to find where two lions were hiding amongst the crass in their cage, (and eventually I was snapping away what I could), one of the lions jumped up and legitimately stormed down on the group! It happened so fast, the kids didn't even realize what was happening… and I was too slow to get it on camera. In the video clip you can see how the lion is ready for action (just after storming)!! I imagined being on safari and coming across a hungry lion… there is no way you'll be able to escape!

You can donate or "adopt" a big cat by following this link.

Then, off we went to Klein River farm for some cheese tasting and play, after which an honourary thorntree was planted on Thorntree Prep's account, according to a Zulu tradition. Usually, before the tree is put in the hole, everyone present would spit in the hole as to be part of the tree as it grows up. This time round, we were all given daisies instead (COVID…!), and Nabeela was the chosen one to do the (individual) spitting.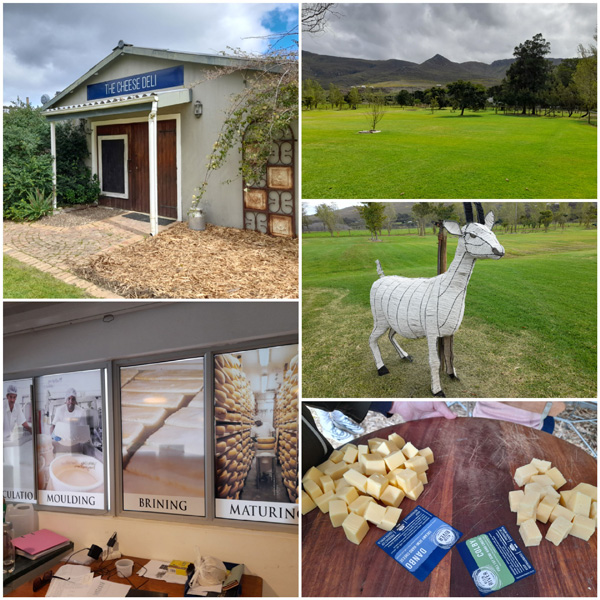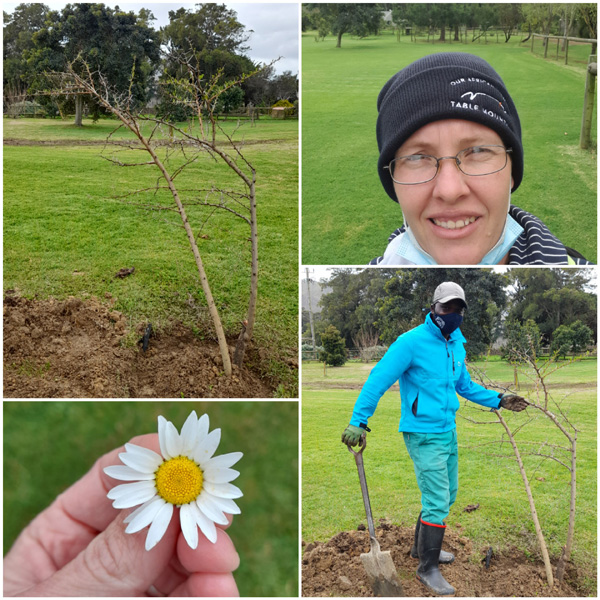 Before dinner, we met with the magnificent Mr. Dave de Beer, who authored a book "Hermanus Whales – The journey continues", which captured his stunning photographs and research on the whales that Hermanus is so famous for. I wished we had much more time with Dave – he has so many stories to tell, and so much information on those whales, and he is an awesome person!
He donated a copy of his book to our school – what a wonderful gesture!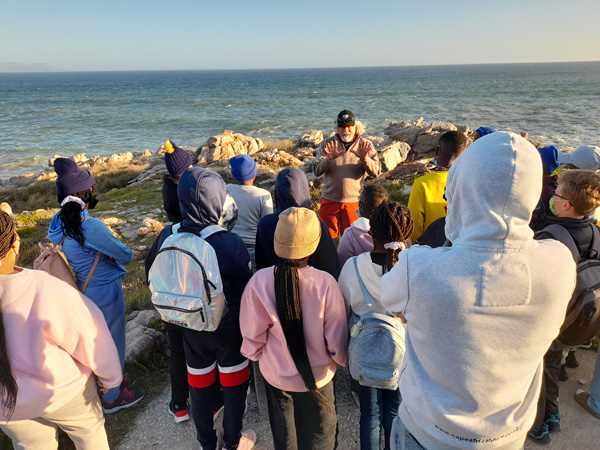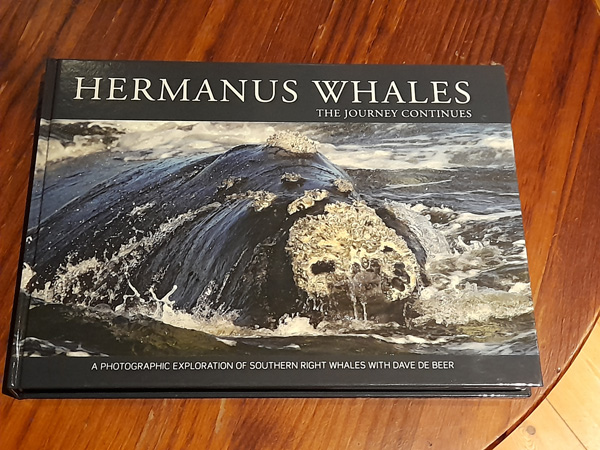 That night, after a huge mishap with the orders at Ocean basket, I couldn't even finish my food. I was having a hard time keeping awake and upright. And when we got back to the hotel, I went straight to bed. Luckily I had a good colleague in Nabeela, who took over my duties. I was really out of it!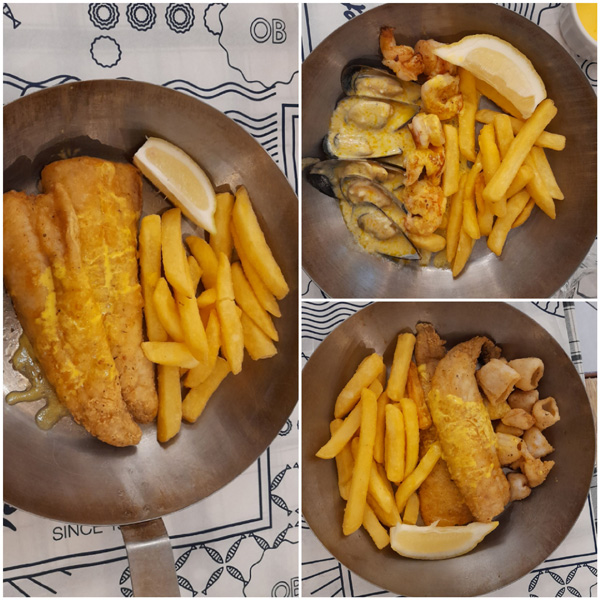 * * * * * * * * * *

Day 7 – Saturday, 18 September 2021
Not much to say about this dreaded day – we had to go home!


This time we flew with Flysafair. This time we could at least hear the captain speaking, not that he said much, but the speakers were clear. Yet, the aeroplane was very, very noisy. And they seriously damaged a few of our cases during the luggage transporting. I wouldn't reccommend their service at all. The stewardesses were very friendly though, and very helpful. There was an ancient man with a visual disability onboard, and the stewardess was at his side, assisting him, explaining everything that was going on all the time. I thought she did really well!
We were all good and tired after an awesome week, but we (teachers) all had pounding headaches – and I was good and irritated!
The moment I got onto the bus, and the driver spoke but I couldn't understand what he was saying, I wished I was back in Cape Town, where people are friendly and welcoming, and all speak clearly and with an accent I can understand!
And I was too happy to get off that bus once we landed, just to be out and away from the sounds of all those cellphones!! But the kids were happy to go home, and what else could they keep themselves busy with on the bus? So we allowed their phones – it was just too much noise for me, given I was really sick at this point!
Arriving back at school and getting off the bus felt like a hero's welcome! I was greeted by almost all the parents, hugged by at least 3 (like forever), as well as my awesome employer welcoming us back.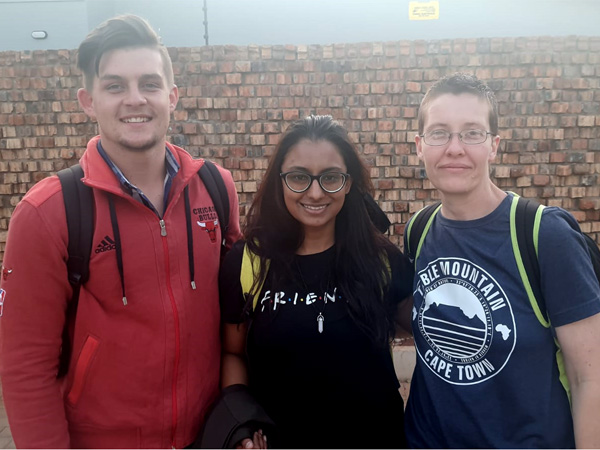 That, in a nutshell, was my experience on our Cape Tour! A very enriching experience. I even learned to take selfies! Save for the one parent who complained about sending too many photos on the WhatsApp group (which I mistakenly thought they would appreciate!), and another complaining that there weren't enough individual photos of their son, it went well. I really, really enjoyed it, and am eternally grateful for the opportunity! (Thorntree – the land of opportunity!)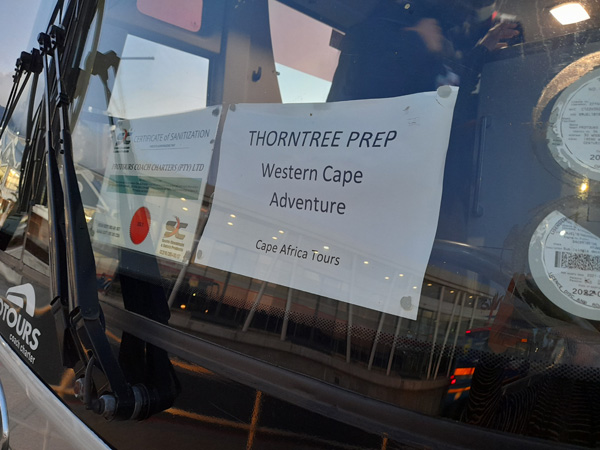 You can view our Cape Tour through Nabeela's eyes here: https://teacher-on-tour.com/blog/