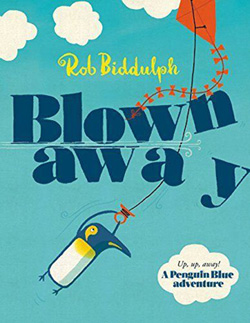 ISBN: 9780007593828
In this hilarious "Penguin Blue adventure", Penguin Blue is peacefully flying his new kite when a gust of strong wind suddenly swoops up the kite, with Penguin Blue still holding the line! He shouts to Jeff and Flo for help, but the wind is too strong and they too are swept away… so are Wilbur the Seal and Clive the Polar Bear! At last they are safe on land, but they find themselves stranded in the jungle, far away from home! Will the jungle animals help them to get back to the Antarctic? Will Penguin Blue's plan work? What is the stowaway up to?
This is such a wonderfully fun picture book, with lots of wildly funny detail in the illustrations that perfectly complement the rhyming text!
We read this story at our Kids Book Club Infant & Toddler Story Time this week, and the kids were very engaged!
After the story we had a fun penguin craft together!