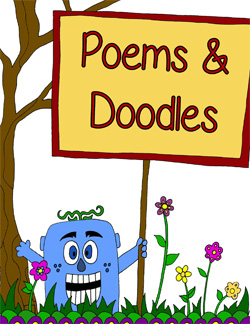 When Buck was about 9 years old, I compiled a collection of funny poems. I bound it into a book, one for him and one for me, so that he could follow as I read the poem. After a laughing session, I'd have him draw a picture right on the page to illustrate the poem.
You can download my compilation here:
Poems Collections Gr3 A4
Poems Collections Gr3 A5
Cover Page

To read the files, you'll need a PDF reader. We suggest Adobe Acrobat Reader, which you can download from here.