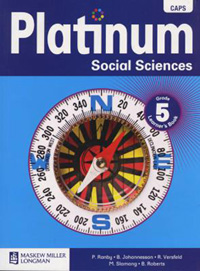 For Grade 5 History and Geography, we used the Platinum Social Sciences book as a guide, and I created/collected lapbook and notebooking pages to use with it.
I kept these all prepared in a display file with page protectors throughout the year so that we could easily access them, but the problem with it as Buck completed them was that one cannot access the minitbooks without removing the pages from the page protector. I meant to only temporarily keep it in the file, and at the end of the year bind it all in a ring-bound notebook, but I'm thinking of keeping it in the file because it just looks good.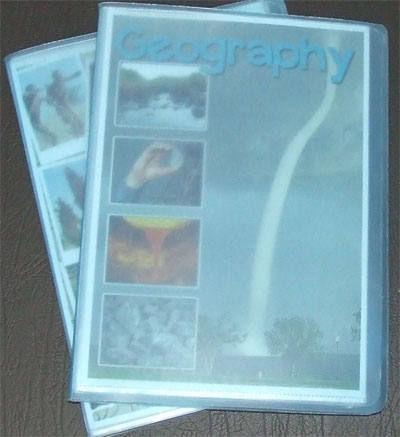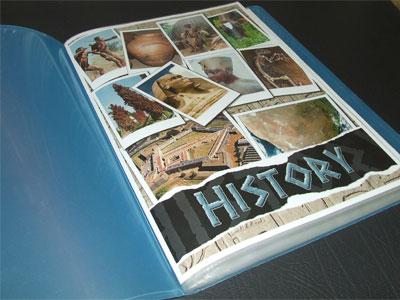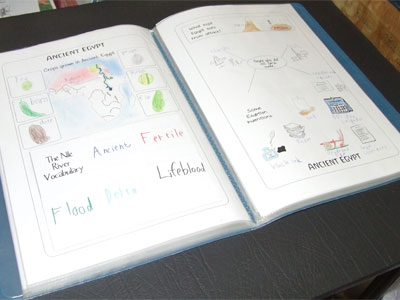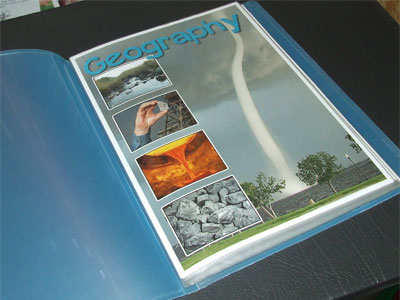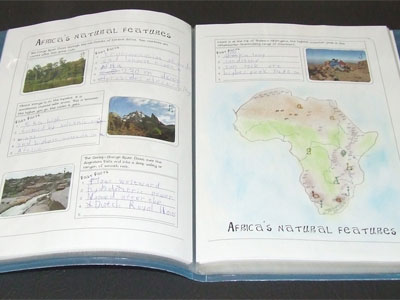 You can download my collected resources below. I also made covers for the files/books with pictures of the topics covered. All these files are for personal educational use only, and I don't claim the pictures I used as my own.
Please forgive me for not explaining in detail, but here are the files:
History

History Outline Grade 5
History Grade 5 Lesson Plans
History Notebook Inserts
History Notebook Resources
History Notebook

Geography

Geography Lesson Plans
Geography Notebook
Geography Outline Grade 5
Geography Notebook inserts
Geography Notebook Resources
Geography Notebook Resources2
Geography cover
Cool Report
Rivers minit book
Wind Energy
windy_word_find
workingwithwind
SHIPS