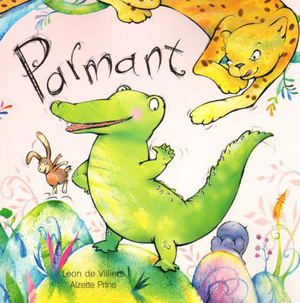 We had a bit of variation at our monthly Kids Book Club meeting today, which was a breath of fresh air! Instead of reading our normal 2 stories, Ma'am Fairial read an Afrikaans story called Parmant by Leon de Villiers (ISBN: 9780799350869). Even though she had to translate it so all the kids could understand, everybody still enjoyed it!
Parmant is a happy little crocodile on his own mission. As he walks through the bush (South African setting), all the animals he meets want to touch him and hug him and tickle his tum. But he is not comfortable with it and exclaims, "No, No, No! This is my body and I won't let you touch it!". He knows, though, that it is okay to crawl up close against his loving mama, where he feels safe, and he knows it is okay for him to tell her what happened on his walk, because she loves him and communicates how proud she is of him for standing his ground for what he believes in.
It is a fun story, but at the same time dealing with a very sensitive yet serious topic – the right to say NO when strangers (or familiar faces) want to touch a child in ways that make them feel uncomfortable. It also has a very important message for parents – to listen when the child wants to talk about it, not making him/her feel that it is in any way his/her fault when people act all crazy.
This book is also available in English, called Cheeky (ISBN: 9780799350876).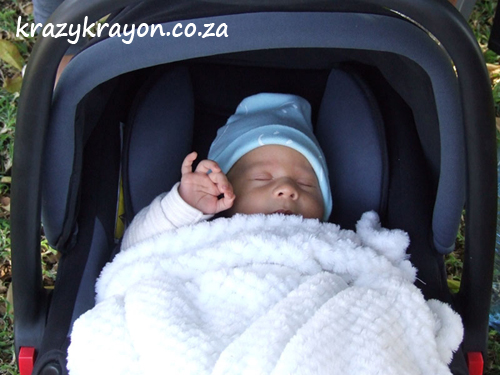 After listening to the story, we all (by special request) celebrated 3 of our members' birthdays! Maryam, who turned nine during the week, Dylan who turned 12 today, and Nuraaz who is turning 6 on Monday! Happy Birthday guys, and thanks for sharing your birthday with us!
Our next meeting will take place on 21 September 2019, when we will have a special guest give us a talk about reading, learning to read, reading out loud and the effects of listening to someone else reading, so don't miss out on it!
Until then,
Happy Reading!