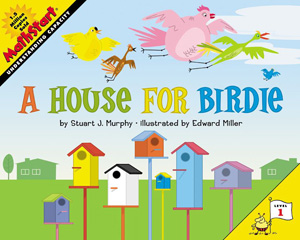 (ISBN: 9780060523534)
Birdie doesn't have a house! When it rains, Birdie gets wet! And when the wind blows, Birdie gets very cold! But one thing Birdie does have, are some very good friends! They venture out together to find a house for Birdie, but what will they do when they don't find one that is quite right for him?
This lovely picture book teaches about friendship, but also about volume. It is one in the MathStart series by Stuart J Murphy that introduces beginning Math concepts in a fun and engaging way using storytelling!
Stuart's books are divided into three levels, Level 1 aiming for ages 4 and up, Level 2 for ages 6 and up, and Level 3 aiming for ages 7 and up. Read the stories and discover the fun in Math!
We used A house for Birdie as basis for our Book Club Infant and Toddler Story Time this week. Even though it introduces the concept of volume to little kids, we adapted it to learn about different geometrical shapes (circle, oval, square, triangle, rectangle) while helping Birdie and his friends find a house for Birdie.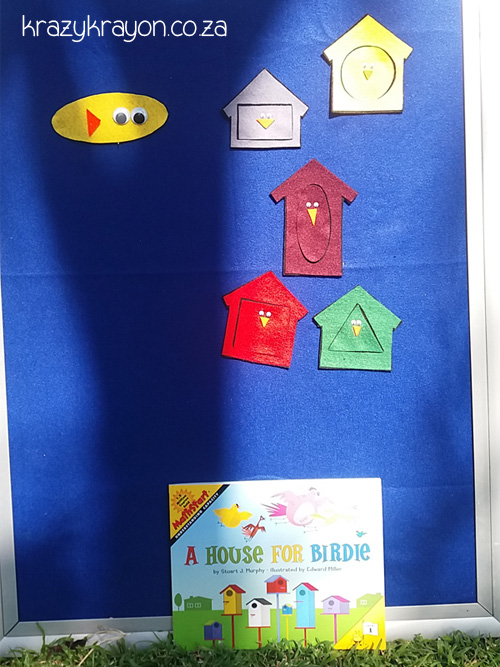 Then we had some fun creating our very own birdies!